From 3-5 January our 1st XI participated in the 13th Annual Mica UHS Cricket Festival.
In spite of it being so early in the year, the teams played with great enthusiasm and in great spirit, which made for a very enjoyable week of cricket.
We started the week with a declaration match against Daniel Pienaar who won the toss and elected to bat. UHS started off with some wonderful disciplined bowling and never allowed the opposition to score freely. A magnificent individual performance with the ball from Brett Amsterdam helped restrict and bowl Daniel Pienaar out for 187. Bowling figures: Brett Amsterdam 6 for 32, Luke McNaughton 2 for 27, Caerwyn Spence 2 for 53.
UHS went in to bat and through an outstanding mature innings by Jaden Brotherton, who held the innings together allowing his team mates to bat around him, we managed to pass the target with 8 wickets down. Union won the match by 2 wickets.  Batting performance: Jaden Brotherton 113 n.o., Kyle-Luke Du Preez 20, Luke Mc Naughton 19.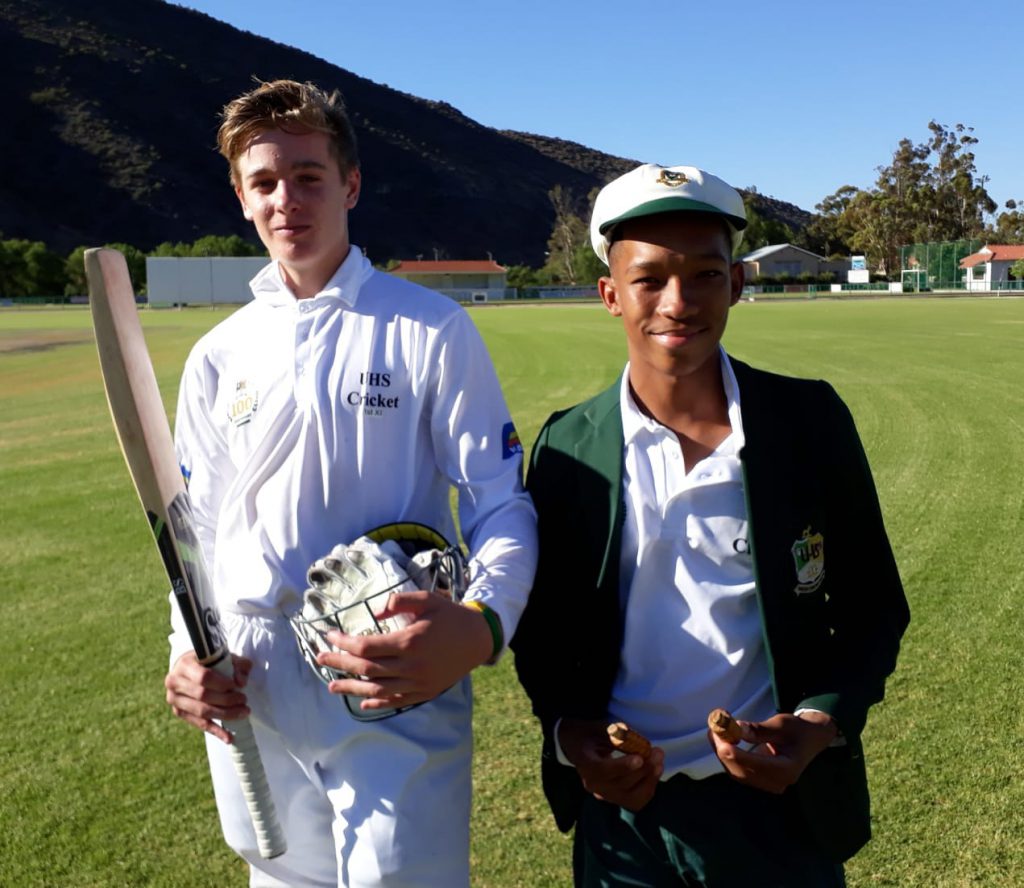 On Friday a 50over match was played against Queen's College and on the back of a fine batting performance UHS won the toss and elected to bat first. Unfortunately, we were unable to carry on where we left off and struggled against good accurate bowling and were bowled out for 91.  Batting performance: Luke McNaughton 20, Zusakhe Ngwane 18.  Queen's were able to reach their target with 3 wickets down.  Union lost the match by 7 wickets.  Bowling figures: Luke Mc Naughton 1 for 20, Brett Amsterdam 1 for 18.
On the Saturday we played a T20 match against Despatch. UHS won the toss and elected to bowl. We started off with a bang taking a wicket with the first ball through a magnificent diving catch which set the tone for a wonderful bowling and fielding performance and restricted Despatch to 115. Bowling figures: Luke McNaughton 2 for 10, James Pienaar 2  for 15, Caerwyn Spence 2 for 20.
Union came in to bat and managed to keep a good steady run rate in pursuit of their target, including a wonderful 50-run partnership between Brett Amsterdam and Bowen Langmead. Unfortunately, we were unable to take advantage of this good start and ended up short of our target. UHS lost the match by 9 runs.  Batting performances: Brett Amsterdam 34, Bowen Langmead 32.