On Tuesday, 15 February, all Arnott and Daly athletes participated in a memorable Interhouse Athletics Meeting. Competition was fierce but fun and participation was even more important.This year's senior Inter-House athletics day was a celebration of talent, true Union spirit, hard work and a good handful of joy! The student body responded well to Mr Pringle's plea for participation and a fun-filled day was had by all.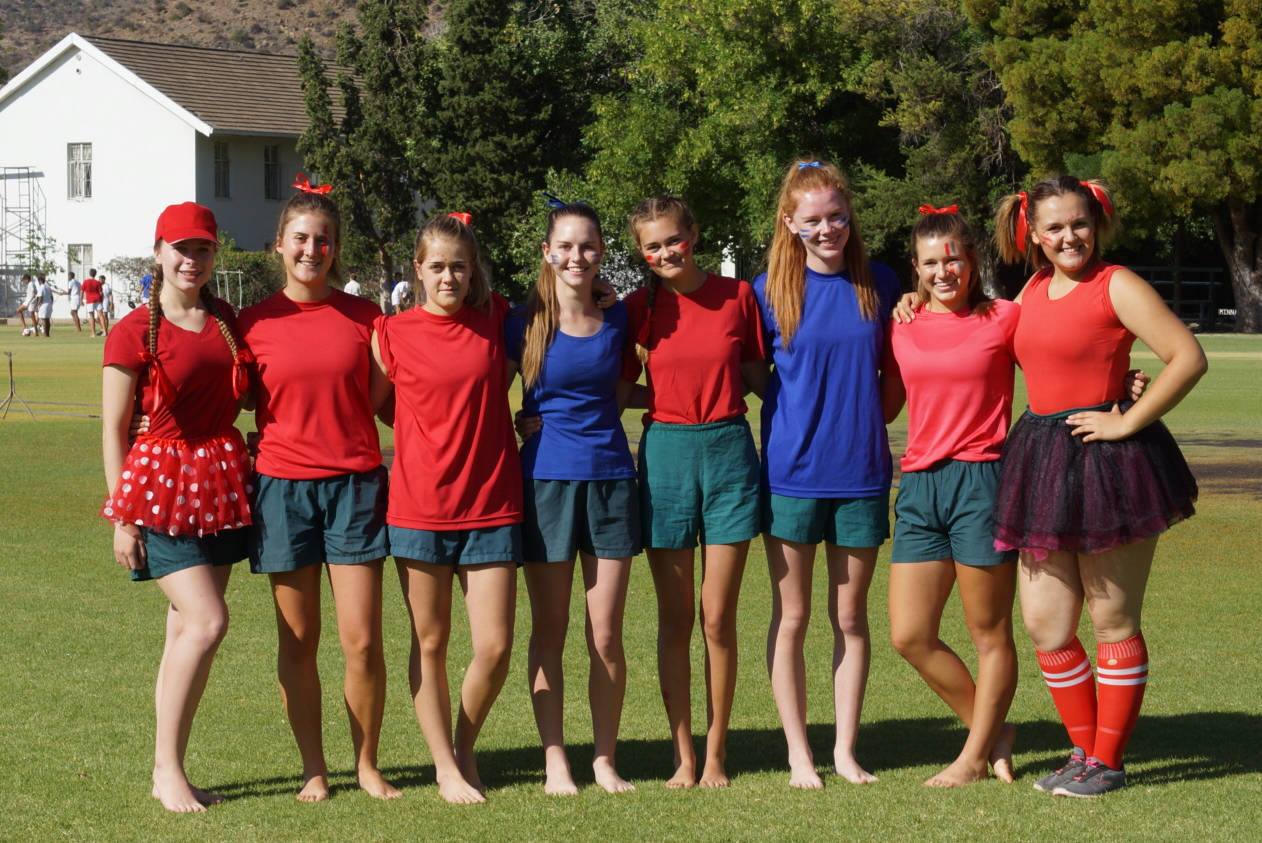 Athletics day is a day where our learners are given the opportunity to partake in various disciplines, and they jumped, threw and ran with gusto!
Team spirit, grit and kindness – that was what the Senior Interhouse Athletics was about.
Everyone who participated in an event contributed to the fantastic spirit and earned house points. This year Daly came back and claimed the Interhouse Athletics Shield with 921 points vs Arnott's 819 points.
The following athletes will receive their awards at the Summer Sports Awards Assembly or Prize Giving. Congratulations on your excellent performance!
U/15 Victrix Ludorum – Wendy Albertyn Trophy – L. Bouwer
U/15 Victor Ludorum – Trevor Albertyn Trophy – S. Arnolds
U/17 Victrix Ludorum – André Paris Cup – L. Theron
U/17 Victor Ludorum – B. Langmead
Open Girls' Jumping Events – J. McNaughton / K. King
Open Boys' Jumping Events – L. McNaughton
Open Girls' Throwing Events – Cheryl Geard Trophy- R. Sparks
Open Boys' Throwing Events:  Willem Theron Trophy – L. McNaughton
Open Girls' Field Events – R. Sparks
Open Boys' Field Events:  Reg Moore Cup – L. McNaughton
Open Girls' Long Distances:  Evan van Zyl Trophy – S. du Plessis
Open Boys' Long Distances:  Ross Garner Trophy – I. Ndamane
Open Girls' Sprints:  Zeta Marais Shield – M. Loock
Open Boys' Sprints:  Minnaar Cup – S. Mbobi
Senior Victrix Ludorum (awarded at Prize Giving) – S. du Plessis
Senior Victor Ludorum:  Radium Cleaners (Prize Giving) – L. McNaughton
Most credible performance of the day (Prize Giving) – S. Arnolds
Interhouse relays:  Alex Murray Cup – Daly
Interhouse Shield Competition Winners – Daly