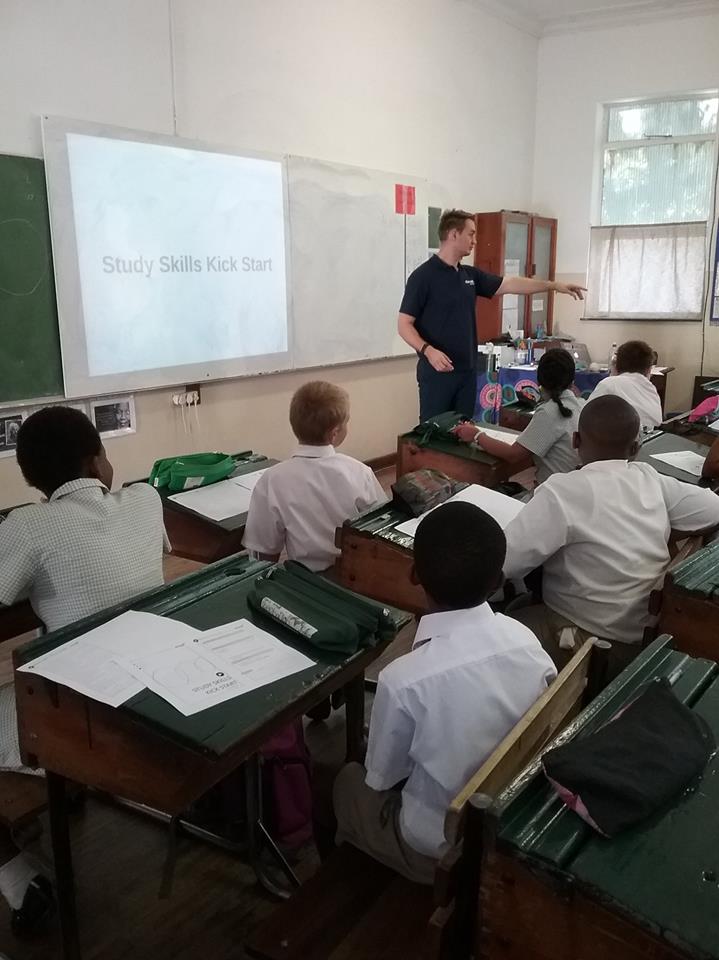 Each year, over 120 schools across South Africa choose Elevate Education to run their study skills seminars and workshops for one key reason: each programme actually works! Elevate's study skills workshops are designed to achieve behavioural change amongst students. The challenge in any study skills programme is getting students to use and apply the skills they learn. Elevate gets students using the skills from its workshops through an integrated process that works.
"I ne…ver knew that studying could be so much fun" leads a report from one of Union High School grade 6 boys, at the end of their study skills seminar on 7th February.
The corridors rang with cheering as learners used mnemonics as part of their demonstrations on how to make studying fun. It was evident from learners' expressions and renewed energy in their step, that the session, led by young, vibrant presenters from Elevate Education, was a much needed addition to already exceptional focus on learning.
We are looking forward to more of these sessions and even more to seeing how the skills learnt will allow for further refinement of our learners' skills repertoire.