U13A Cricket vs Laerskool Albertyn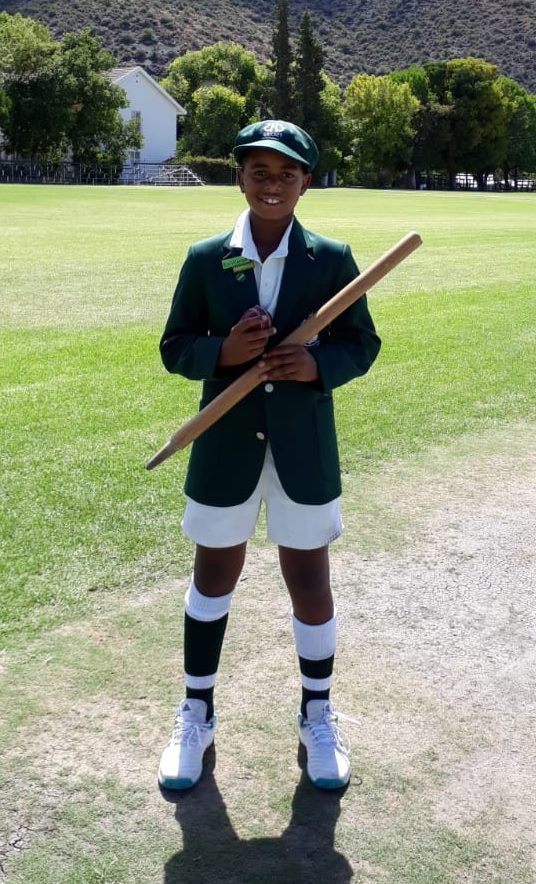 On Saturday our U13A boys played a limited over match against Laerskool Albertyn from Uitenhage. The match was played in Great Spirit with Union winning the toss and electing to bowl first, our bowlers immediately hit the right areas and put Albertyn under pressure, we managed to take wickets at regular intervals and bowled Albertyn out for 34 in 15 overs. Shaakir Kazi was the pick of the bowlers with 7 for 4 in 6 overs. Our batsmen managed to reach the target in 4th overs with one wicket down securing a 9 wicket win.
U11A Cricket vs Laerskool Albertyn
The U11A cricket team played a limited over match against Albertyn on the weekend. They won the toss and elected to bowl first. Good bowling and two excellent run outs from the team led to our opposition being dismissed for 38 in 12 overs. Union came into to bat and passed their score in the 5th over, winning the game by 9 wickets
U11B vs Gill College
On 13 February, we hosted Gill primary in a 20-over contest.  Union won the toss and elected to take the field first. Our bowlers struggled to hit good lines, and missed run out opportunities made it easy for the Gill batsmen to score freely. Gill managed a respectable 137 for 3 in their allotted 20 overs. Our best bowlers were Warren Barlow with figures of 1-23 in 4 overs and Christopher John Moos picking up 1-17 in his 3 overs.
Union then went in to bat, with a slow start to the first 6 overs and losing 2 early wickets led to us falling behind. The middle overs provided much excitement and brought the run rate down, but losing wickets at crucial stages led to Union being 20 runs short of their target. Best batsmen were Yonela Wana – 13 and Josh Arends – 17. Union managed 118 for 9 in their 20 overs, losing by 19 runs.
U13B vs Gill College
Union won the toss and elected to bat. After losing two quick wickets a partnership was formed by Matthew Paxton and Josh Neil. Josh continued to bat well, later securing a 48 run partnership with Alastair Imrie. They ended on 142/6, with Josh on 37 not out.
Gill struggled to form partnerships due to consistent bowling from Matthew and the captain Jayden and were all bowled out in the 16th over for 61.
Union won the match by 81 runs.