Union's maths whizzes participate in Olympiad
On Wednesday, 15 May, 23 Union learners will participate in the second round of the South African Mathematics Olympiad (SAMO).
The South African Mathematics Olympiad (SAMO) is South Africa's biggest Olympiad.  Approximately 86 000 high school learners across the country participate annually.
There are two divisions: a junior division for Grades 8 and 9 and a senior division for Grades 10 to 12. Learners who score at least 50% in the first round which was this year written on 12 March qualify for the second round in May.  The top (approximately) 100 junior and 100 senior learners from the second round qualify for the final round in July.
The senior learners who qualified for the second round are (top) James Rose-Innes, Elia Railton, Hannah Watermeyer, Megan Doyle, Sicelokuhle (SO) Sishuba (bottom) Sabrina Potgieter, Lungile Netnou, Laetitia Theron, Ezra Mangunda and Peter Watermeyer.
The juniors are (top) Matthew McNaughton, Hannah Bodenstein, AJ Victor, Matthew Basson, Chloe Koeberg, (middle) Caitrin Spence, Simone Prinsloo, Gemma Naudé, Tayla Kingwill, David Kinghorn, (bottom) Siphosethu Malotana, Trinity West and Cadee Arends.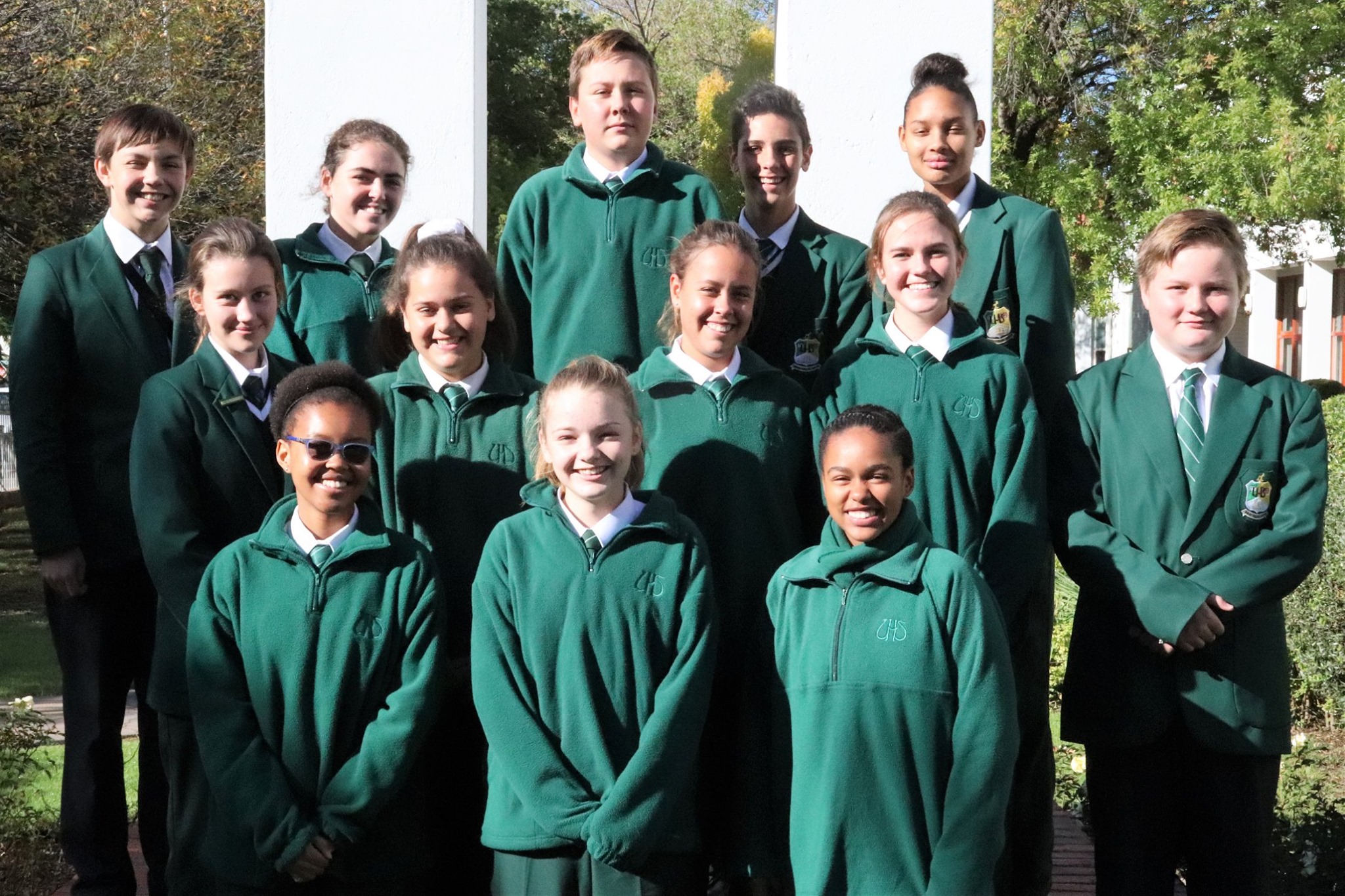 Union wishes these learners the best of luck!