At Union, we continuously strive to nurture a love of reading among our learners by providing them with access to current and relevant collections of fiction and non-fiction books at the school library.
Although Union has wholeheartedly embraced the digital revolution, the school's traditional library services remain strongly integrated into the learning fabric of the school.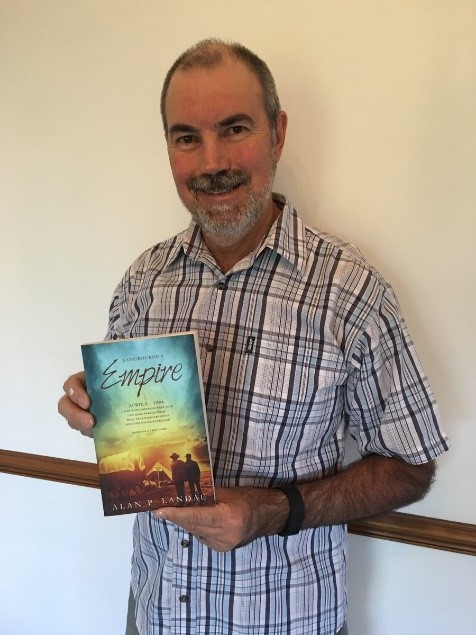 It therefore goes without saying that we were extremely excited when we were recently gifted two complete sets of the Langbourne novels by author Alan Landau.
The Langbourne novels, a series of five books, consist of: #1 Langbourne, #2 Langbourne's Rebellion, #3 Langbourne's Empire, #4 Langbourne's Evolution and #5 Langbourne's Loyalty.
All five books reached Amazon's Top 10 Best Seller List shortly after being released.
Based on a true story, the learners at Union will undoubtedly enjoy following David and Morris Langbourne on their epic African adventure.
#1 Langbourne:
Fleeing persecution in Poland, a young Jewish family settled in England where two brothers (aged only 15 and 16) begin work in a cigarette factory. Enduring poverty and scant support from their father after their mother dies, the brothers, Morris and David, decide to take matters into their own hands and set sail for Africa. Without friend or family at their destination, they start a tobacco business and learn to adapt to the way of life, the cultures and wildlife of a very new and strange world.
#2 Langbourne's Rebellion:
After selling their tobacco business, Morris and David set off to open a business as general traders north of the Limpopo River, at a settlement called Bulawayo, in a new country called Rhodesia. With unbelievable courage, these two boys risk their lives to walk northwards into the African bush for three months. What they don't know is that tensions are rising between the Matabele nation and the European settlers.
#3 Langbourne's Empire:
After losing almost everything in the Matabele rebellion, the brothers begin to rebuild their devastated business. With Morris' sharp brain, and David's limitless energy, they begin in earnest, taking massive risks. But no one could have seen plague, drought, disease and war on the horizon.
#4 Langbourne's Evolution:
As their business matures, so do the boys. Morris decides the time is right for them to expand the business into Europe and he leaves his younger siblings to grow the African operation while he returns to his homeland in Ireland. But, Africa works in her mysterious ways; good plans are always put to the test, and this is no exception for the Langbourne brothers.
#5 Langbourne's Loyalty:
Early 1900, and the Anglo Boer War is almost over, or so everyone thinks. It is also a time for joy, marriages and family, but also sorrow and sadness. The early years of 1900 bring opportunities for prosperity, and in true Langbourne style, they take risks and knuckle down to capitalise on them. But to do this, loyalty is paramount, and it comes in all sorts of ways, and from some very unexpected quarters.