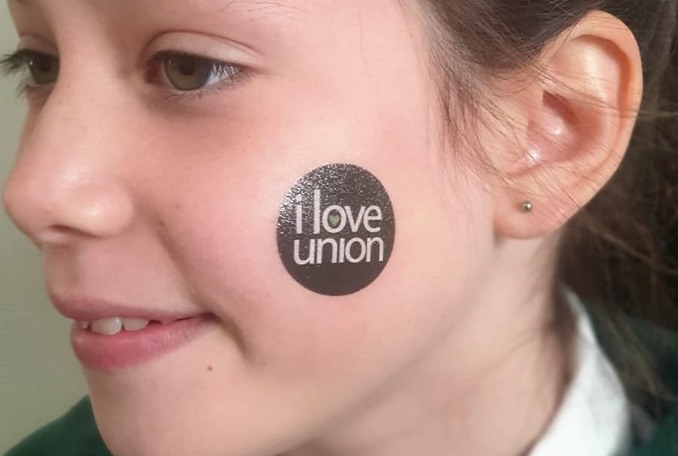 We're about to embark on what promises to be a truly momentous Interschools and the Union family – from far and near – is gearing up for what promises to be a very exciting week.
What better way to show your allegiance to Union than to 'ink up' in support of your school?
The 2020 MF committee have made these 'I love Union' transfer tattoos available at only R10 each.  They are available from all the MF committee members at the high school as well as from Mrs. Corrie Potgieter at Union Preparatory School.
Whether it's a forearm, calf, hand, arm or full-face bonanza, get your tattoo and sport it next weekend when supporting the teams!