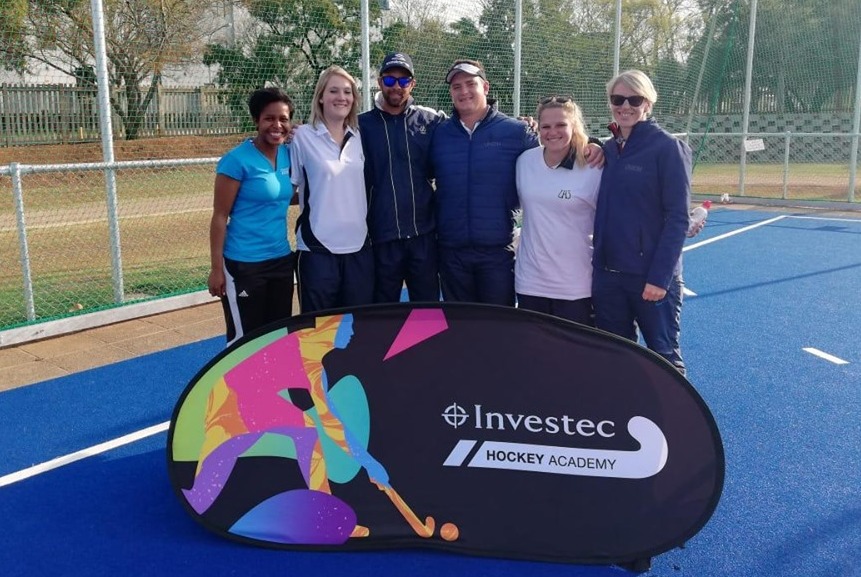 The beauty of hockey is that the game depends on a group effort – which includes the coaching team.
To give Union's players the full support package necessary to perform at their best, five Union coaches travelled to Potchefstroom on Friday, 6 September, to attend a hockey clinic hosted by the Investec Hockey Academy at North West University.
Headed up by former SA Women's Hockey legend, Sulette Damons, who also happens to be a proud Old Unionite, this was no ordinary hockey clinic.
The course was kicked off by the highly qualified and experienced Shaun Hulley, who managed the SA women's team that recently won the 2019 Varsity Cup as well as the team that won the PHL in 2017.
As Shaun believes it is important to share the wealth of knowledge he possesses about hockey, he went into amazing detail about the nature of the game, sharing some very interesting tips and strategies while doing so.
The group then had the privilege of meeting one of the best umpires in the world of hockey – Annelize Rostron.
This was a real treat for Union's coaches as she proceeded to explain the rules of the game in detail with some uncertain rules and regulations being clarified by her as well.
The third session saw an expert in the field of Sport Science Services share some important information on how to maximize the strength, fitness and general conditioning of athletes.
Step-by-step, she explained the importance of pre-season and in-season training and complemented this with information about which programmes to incorporate into the different preparations throughout the season.
Sulette Damons then concluded the day with a practical training session, where she demonstrated different skills, as well as defensive and attacking drills.
She also touched on some game plan ideas and formation set-ups to assist the coaches in different match situations.