Union High School's annual Interhouse athletics day was held on Monday morning, 20 January.
As always, the day saw Interhouse rivalry and sporting prowess come together in a wonderful atmosphere.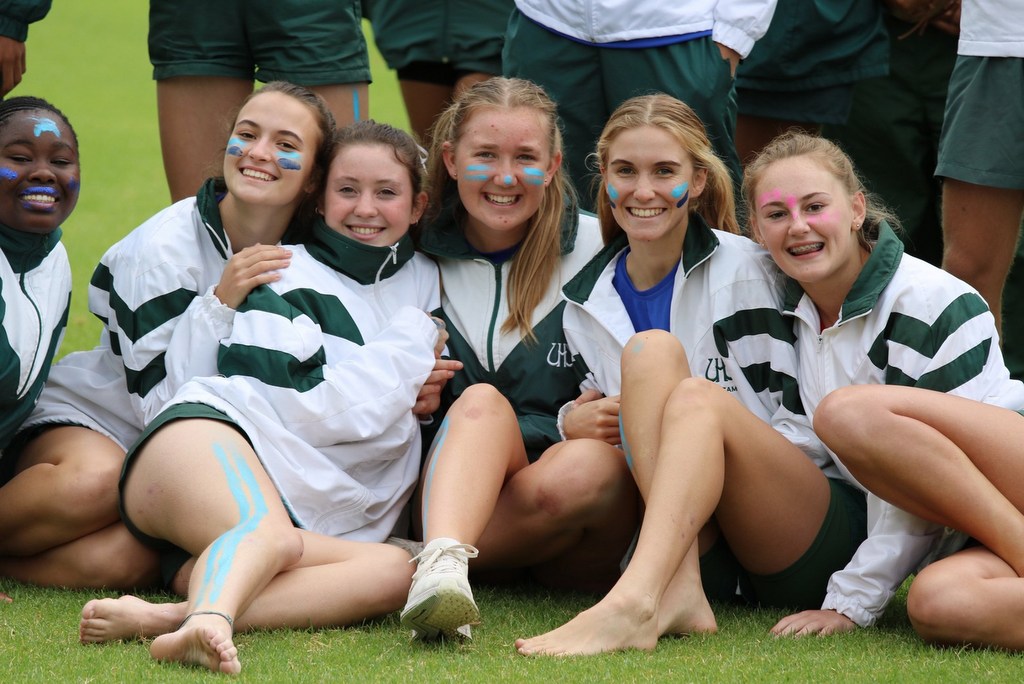 Not only were the athletes determined and enthusiastic, but the spirited supporters – led by House Captains Sakhe Booi and Ezra Mangunda (Arnott) and Brett Amsterdam and Nangamso Xonti (Daly) – also contributed to the atmosphere.
Apart from the exciting sprints, shot put and long jump events, the day dished up some very memorable moments, in particular, the High Jump Boys Open event, won by Mack Rubidge, which drew a large crowd.
The nail-biting 100m Boys Open race had the spectators on the edge of their seats with Kwezi Simon (11,71s) coming in first, followed by Brett Amsterdam hot on his heels in second place (11,89s).
The relay Boys Open race – won by Daly House – also proved to be one of the day's highlights with the traditional 'Teacher vs Matric' race concluding the day's events.
All in all, this year's competition delivered some outstanding results and was thoroughly enjoyed by all those who participated.
Some of the top individual performers of the day were:
• u/15 Victrix Ludorum – Wendy Albertyn Trophy: Lana Bouwer
• u/15 Victor Ludorum – Trevor Albertyn Trophy: Xander Kriel
• u/17 Victrix Ludorum – André Paris Cup: Erin Mitchell
• u/17 Victor Ludorum: Sisipho Arnols
• Open Girls' Jumping Events: Jade Shires
• Open Boys' Jumping Events: Mack Rubidge
• Open Girls' Throwing Events – Cheryl Geard Trophy: Sakhe Booi
• Open Boys' Throwing Events – Willem Theron Trophy: Mack Rubidge
• Open Girls' Field Events: Laetitia Theron
• Open Boys' Field Events – Reg Moore Cup: Mack Rubidge
• Open Girls' Long Distances – Evan van Zyl Trophy: Jade Shires
• Open Girls' Sprints – Zeta Marais Shield: Laetitia Theron
• Open Boys' Sprints – Minnaar Cup: Matthew Carelse
• Senior Victrix Ludorum: Laetitia Theron
• Senior Victor Ludorum – Radium Cleaners: Mack Rubidge
• Most credible performance of the day: Ntsika Ngongoma
• Interhouse relays – Alex Murray Cup: Daly House
• Interhouse Shield Competition Winners: Arnott House
At the end of the day, the participants representing Arnott House were victorious with their 1 546 points, compared to Daly House's 1286 points.
Well done to all those who participated!
Visit our facebook page to view photographs