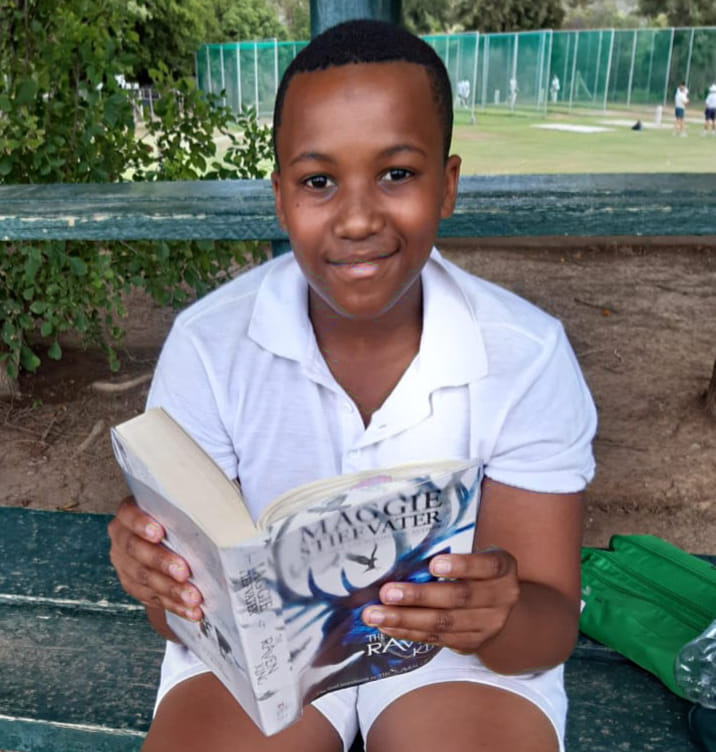 At Union, we're obsessed with cultivating a love of reading in our learners!
It is, therefore, always wonderful to see a learner on campus with their nose deep in a book!
Seen here is Lebone Raula enjoying Maggie Stiefvater's 'The Raven King', one of the many high-quality books available to learners at the school's library.