Historic moment as time capsule is buried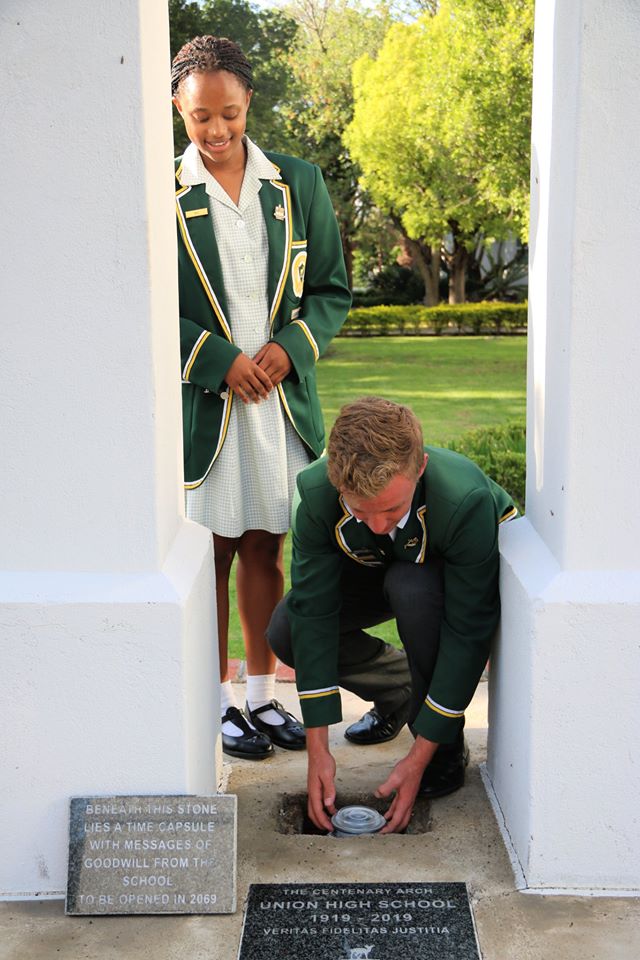 To mark the Union Schools' 100th year, a time capsule was recently buried on campus, leaving a gift for future generations to unearth.
The capsule, which is to be opened in 50 years, is laden with memorabilia of the school's 100th birthday celebrations – among other items – and it is hoped that it will provide future generations with the opportunity to see what life was like at the school today.
The time capsule was placed in the ground by the school's principal, Mr William Pringle and the Headgirl and Headboy, Sakhe Booi and Bowen Langmead.
The space that was chosen lies beneath the Centenary Arch and is marked by a special plaque for all to see.
While many of the school's birthday celebrations during last year were about looking back at the impressive history of the school, the burial of this time capsule served as a time for reflection on the future direction of the school and its journey towards success.