On Monday, 19 April, the local representatives of The Gideons International paid a visit to Union High School in order to deliver free copies of the Gideons' Bible for all of Union's 68 Grade 8 learners.
The Gideons International is an interdenominational association of Christian business and professional men whose primary activity is distributing copies of the Bible free of charge.
Union extends its thanks to the Gideons for this kind gesture.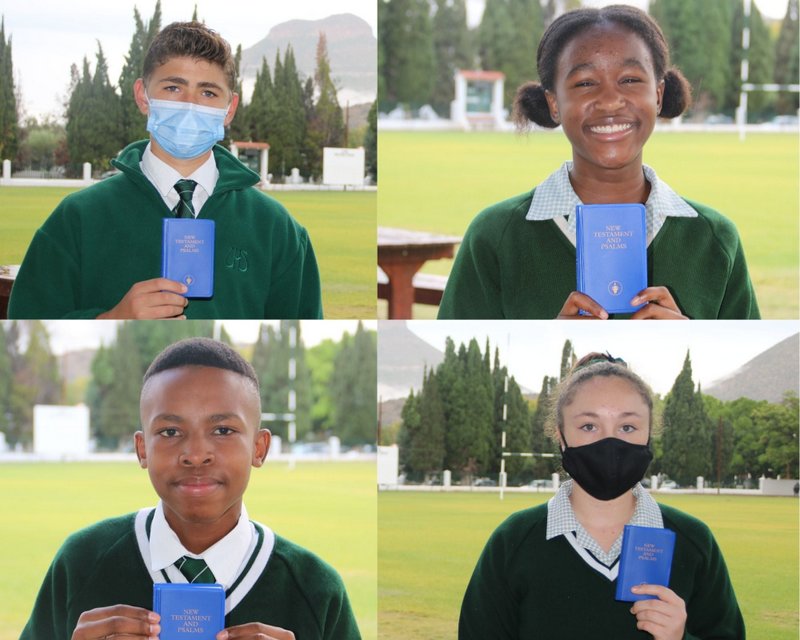 Should you wish to find out more about The Gideons International, you can visit their website: https://gideons.co.za/