"𝘛𝘰 𝘱𝘭𝘢𝘯𝘵 𝘢 𝘨𝘢𝘳𝘥𝘦𝘯 𝘪𝘴 𝘵𝘰 𝘣𝘦𝘭𝘪𝘦𝘷𝘦 𝘪𝘯 𝘵𝘰𝘮𝘰𝘳𝘳𝘰𝘸." – Audrey Hepburn
We're digging into a new gardening adventure this week, with the revitalisation of the flower beds in Union High School's main quad.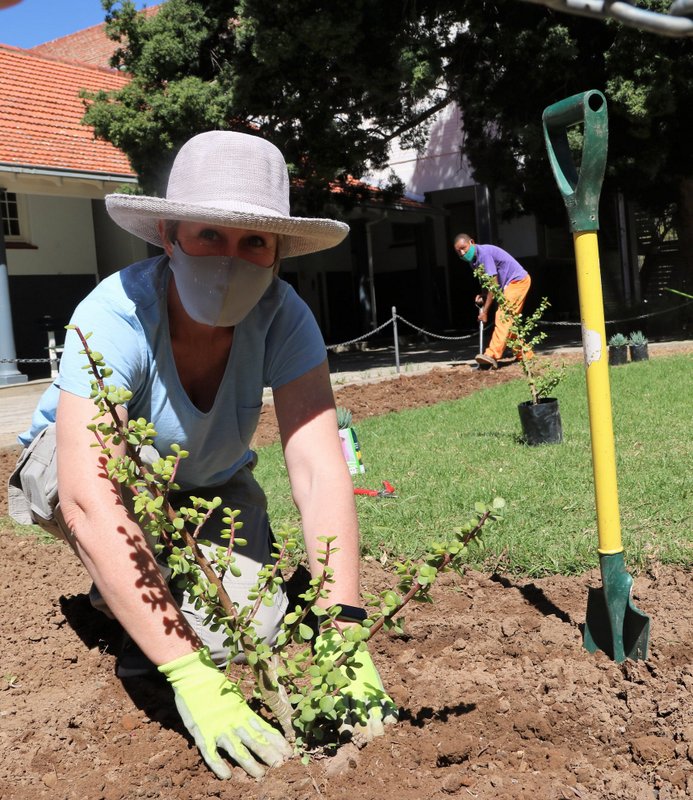 As a result of the prolonged drought, the once lush-looking garden has been left looking uncommonly dry and barren.
Mrs Amy Swart was therefore tasked with redesigning the garden and, today, with the assistance of Mr Frederick Japhta, the beautification process was started.
For the redesign, Mrs Swart chose a palette of plants that are attractive, low maintenance, drought-tolerant and indigenous to the area.
After barely a day of toiling in the soil, the garden is already showing a lot of promise and we can't wait to see how this garden will look in a couple of months when the plants have settled in and established themselves.