𝗠𝗲𝗲𝘁 𝗼𝘂𝗿 𝗻𝗲𝘄 𝗯𝗼𝗮𝗿𝗱𝗶𝗻𝗴 𝗵𝗼𝘂𝘀𝗲 𝗽𝗿𝗲𝗳𝗲𝗰𝘁𝘀
Union High School's boarding house prefects for 2021/22 were announced during Arthur Kingwill House's recent hostel supper.
These learners were elected by their fellow boarders to provide them with leadership and guidance during the upcoming year.
Being a house prefect is the ultimate honour given in any school boarding establishment and means a great deal to all who are chosen.
With the honour of being a boarding house prefect comes great responsibility, but the badge presented to them is a symbol in the faith bestowed upon them by the school community and we are sure they will all do an excellent job!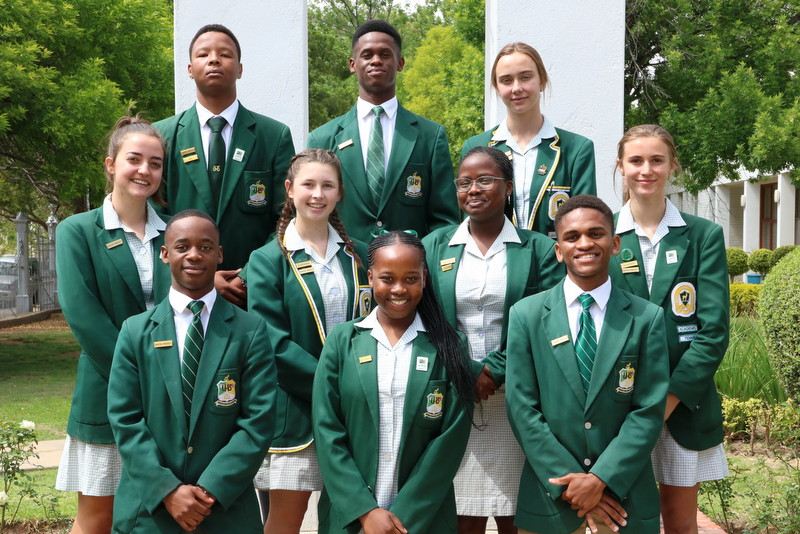 𝗖𝗢𝗡𝗚𝗥𝗔𝗧𝗨𝗟𝗔𝗧𝗜𝗢𝗡𝗦 to (back) Bubele Thibini, Siya Badiwe, Kendall Krige, (middle) Tamsin James, Kathryn Odendaal, Simamkele Soyana, Chloe Shires, (front) Thembelihle Mxhunyelwa, Asa Matross and Lonwabo Sishuba.
They will be led by Asa Matross and Bubele Thibini as Heads of Hostel and Kendall Krige and Lonwabo Sishuba as Deputy Heads.