This past Saturday, 12 March, Union High School's 1st hockey team travelled to Gqeberha to participate in an 𝗘𝗮𝘀𝘁𝗲𝗿𝗻 𝗣𝗿𝗼𝘃𝗶𝗻𝗰𝗲 𝘁𝗿𝗶𝗮𝗹𝘀 weekend.
Our team was drawn with some tough opposition, coming up against Collegiate, Pearson and Brandwag, but this served to bring out the best in the girls, who went on to play very attractive hockey, setting them up for what promises to be an exciting season to come.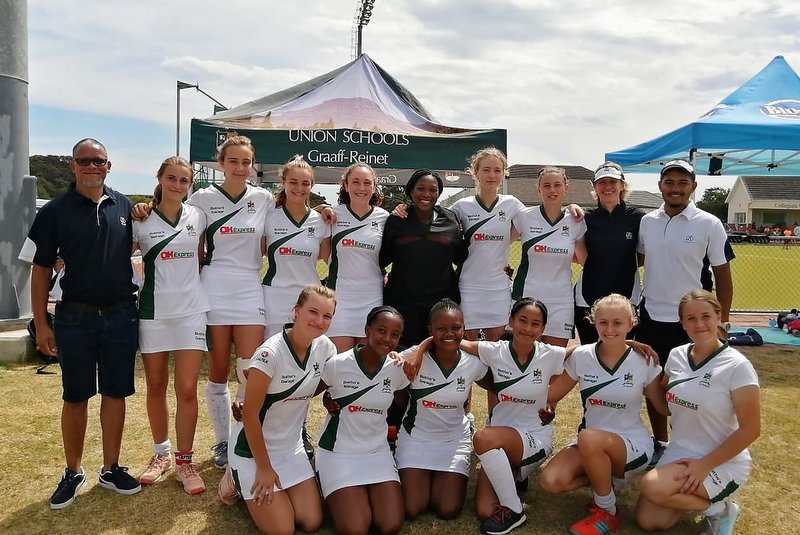 • The 𝘂/𝟭𝟰𝘀 participated in the u/14 EP trials held at DSG in Makhanda on Sunday, 13 March.
The girls played in an Invitational Festival Team, so they had to adjust as quickly as possible to new teammates.
Congratulations to Leigh-Ann Murray, Mecoli Vorster and Mischa Newton, who played exceptionally well throughout the day.