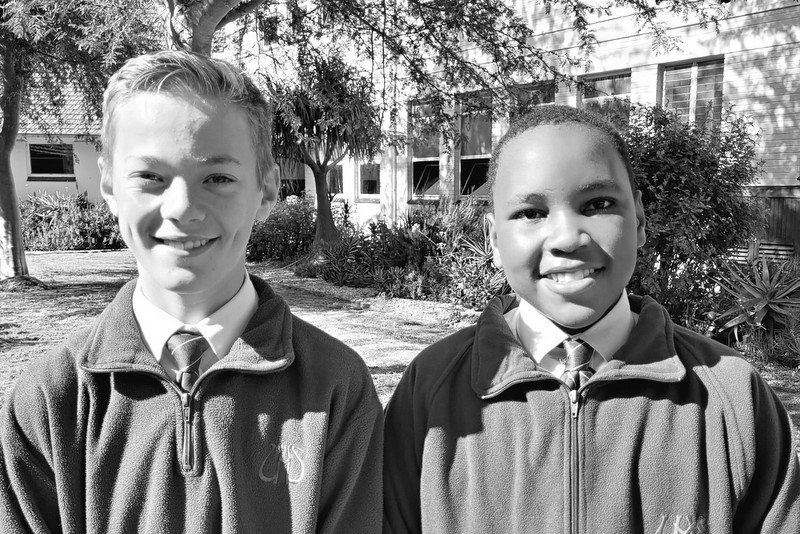 𝗖𝗢𝗡𝗚𝗥𝗔𝗧𝗨𝗟𝗔𝗧𝗜𝗢𝗡𝗦 𝗧𝗢 Union rugby players 𝗢𝘄𝗲𝗻 𝗣𝗮𝘅𝘁𝗼𝗻 (full back) and 𝗞𝗵𝗮𝘇𝗶𝗺𝗹𝗮 𝗠𝗯𝘂𝗹𝗮𝘄𝗮 (hooker), who were selected for the Karoo Sub Union u/13 Rugby Team.
𝘛𝘩𝘦 𝘣𝘰𝘺𝘴 𝘸𝘪𝘭𝘭 𝘳𝘦𝘱𝘳𝘦𝘴𝘦𝘯𝘵 𝘵𝘩𝘦 𝘒𝘢𝘳𝘰𝘰 𝘳𝘦𝘨𝘪𝘰𝘯 𝘢𝘵 𝘢 𝘴𝘶𝘣 𝘶𝘯𝘪𝘰𝘯 𝘳𝘶𝘨𝘣𝘺 𝘵𝘰𝘶𝘳𝘯𝘢𝘮𝘦𝘯𝘵 𝘪𝘯 𝘵𝘩𝘦 𝘯𝘦𝘢𝘳 𝘧𝘶𝘵𝘶𝘳𝘦.
Well done also to 𝗢𝘄𝗲𝗻 𝗣𝗮𝘅𝘁𝗼𝗻 who participated and fared very well in the recent EP u/13 rugby trials. Unfortunately, Owen was unable to progress as a result of an injury sustained during the competition.