This past summer, we were thrilled to be able to get back out on the field and dive back into the pool.
Our special 𝗦𝗨𝗠𝗠𝗘𝗥 𝗔𝗪𝗔𝗥𝗗𝗦 𝗔𝗦𝗦𝗘𝗠𝗕𝗟𝗬 that was held this morning, Friday, 8 April, was, therefore, the perfect opportunity to revel in our learners' achievements in the various summer sporting codes.
On top of that, we were also able to award Full Colour awards for Music and Culture and Service Awards to our Library Monitors and SANBS Peer Promoters.
𝘞𝘦 𝘸𝘪𝘴𝘩 𝘵𝘰 𝘤𝘰𝘯𝘨𝘳𝘢𝘵𝘶𝘭𝘢𝘵𝘦 𝘢𝘭𝘭 𝘵𝘩𝘦𝘴𝘦 𝘭𝘦𝘢𝘳𝘯𝘦𝘳𝘴 𝘰𝘯 𝘵𝘩𝘦𝘪𝘳 𝘢𝘤𝘩𝘪𝘦𝘷𝘦𝘮𝘦𝘯𝘵𝘴 𝘢𝘯𝘥 𝘤𝘰𝘮𝘮𝘪𝘵𝘮𝘦𝘯𝘵 𝘵𝘰 𝘵𝘩𝘦𝘪𝘳 𝘷𝘢𝘳𝘪𝘰𝘶𝘴 𝘢𝘤𝘵𝘪𝘷𝘪𝘵𝘪𝘦𝘴.
Congratulations to the following learners who were awarded 𝗙𝗨𝗟𝗟 𝗖𝗢𝗟𝗢𝗨𝗥𝗦 during Union High School's recent Summer Awards Assembly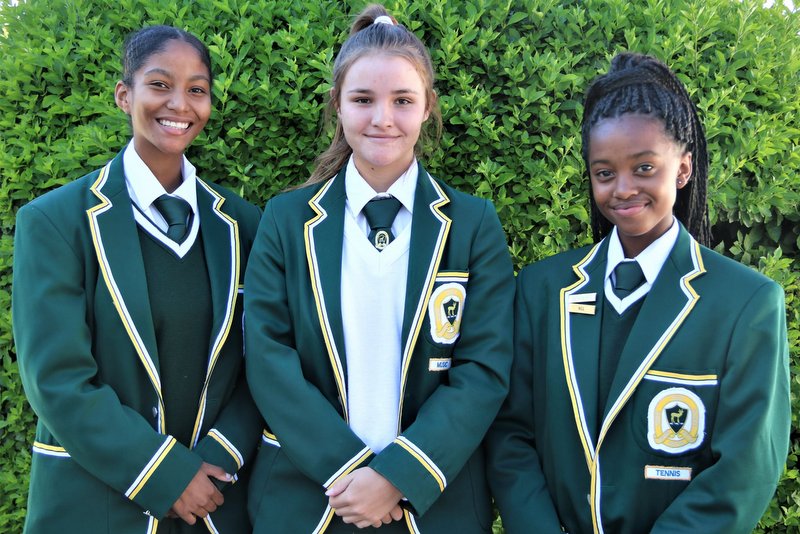 View more photos on our Facebook page
SUMMER AWARDS ASSEMBLY 2022