This past Saturday, 31 August, Union High School hosted the first ever simultaneous chess exhibition to be played in the Karoo.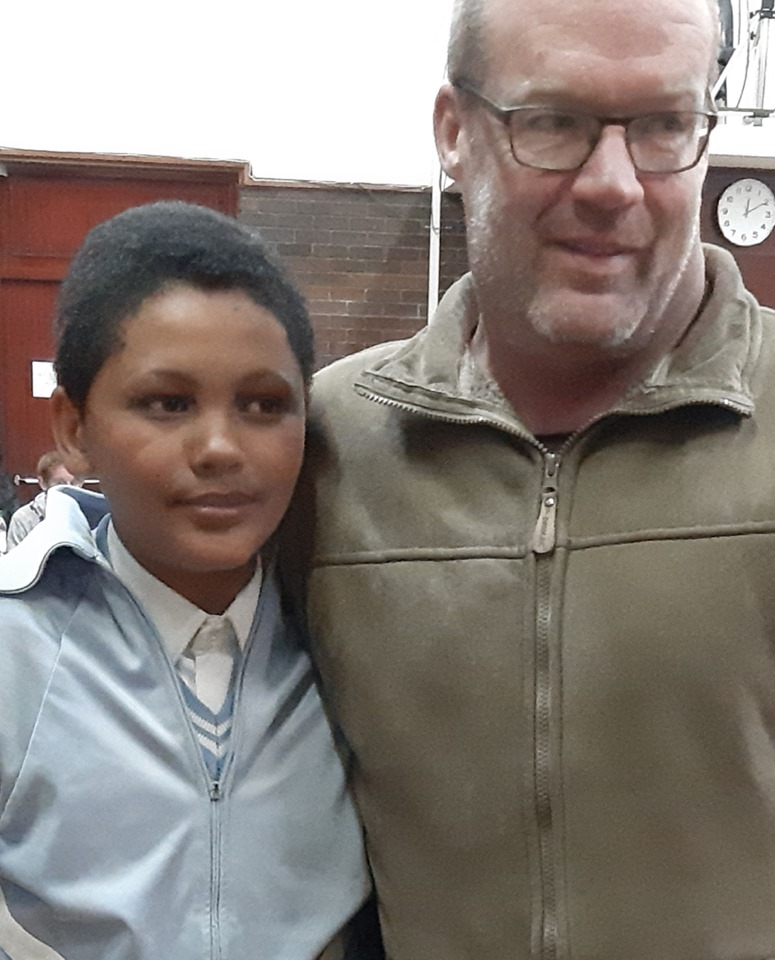 The competition saw chess aficionado, Mr. Ian Kirstein, playing against 40 chess-loving individuals – at the same time!  Kirstein had to walk from player to player, making his moves after only having had a short chance to assess the board.  His competitors, however, had plenty of time to consider their position and strategy while he was playing the other 39 players.
The day's longest match lasted 3½ hours, while the majority of the matches lasted 2½ hours.  Kirstein didn't falter under the pressure and managed to win 36 out of the 40 matches.  He conceded two matches to chess coaches JP Kruger (Union High School) and Morne Naudé (Karel Theron Primêre Skool).
The only learner who managed to beat Kirstein, was Rowan Swemma from Asherville Secondary School – he walked away with a handsome prize of R500.  The last match of the day ended in a draw, with Siphosethu Fortuin playing 'till the bitter end.
This was an inspiring morning of pure chess brilliance and Union would like to thank the following sponsors for their generous contributions that made this event possible: the Prescient Foundation, Blue Magnolia Nursery, Drostdy Toyota, Mrs. Kruger, Dr. Larson, Mrs. Jill Rose-Innes and Karoo Living.
Union hopes to, in future, host more events of this nature to promote chess in the district.