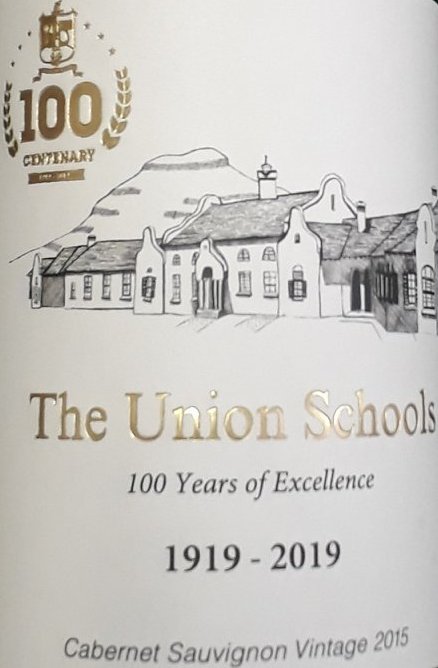 One of our Centenary Projects has been the bottling of a limited edition 2015 Cabernet Sauvignon wine produced by Fairview Estates.
The wine label was designed by Mieke Marais (Old Unionite) and depicts a historic picture of the facade of the School along with our Centenary logo and would look classically elegant served at either a dinner party, a braai or a casual get-together.
Why not order a case, and you can enjoy several trips down memory lane each time you open a bottle. And why not share some of those cheeky stories of school pranks and shenanigans as well as how coach encouraged us, that 1 teacher caught us or that time we bunked out of hostel to steal fruit or go swimming….
This wine is available from the school at R600 a case or R100 a bottle. Buyer to arrange own courier.