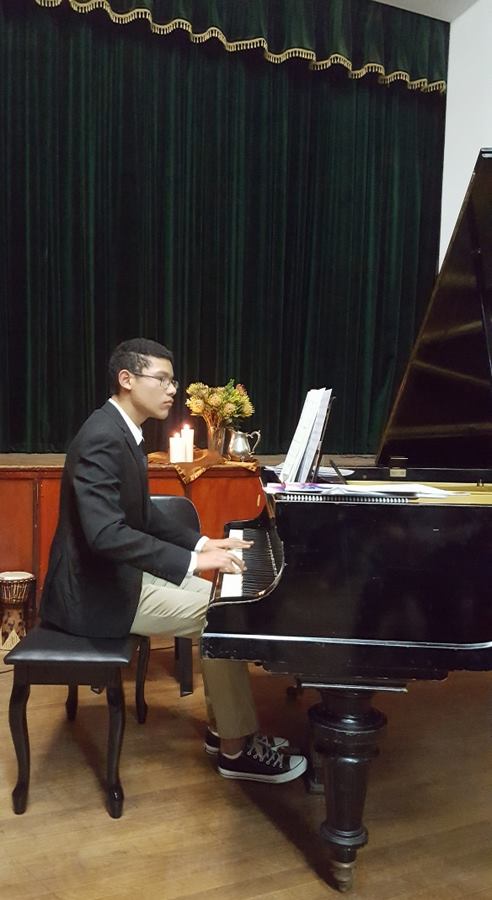 Union High School is one of the few state schools in the Eastern Cape that still offers Music as a subject. Learners have the opportunity to start their music career in grade 3 at Union Preparatory School and can continue right up to their matric year at Union High School. The practical lessons take place during the school day and from grade 10 – 12, learners can take Music as a subject instead of Accountancy, Geography or History. Because of the nature of Music as a subject and the restrictions on entering this subject, the classes have remained small.
The Music Department follows the Piano Adventures curriculum (www.pianoadventures.com) – a worldwide piano pedagogy award winning program. Pupils may also prepare for an external music examination, ABRSM (www.abrsm.org) or Rockschool (www.rslawards.com), if they wish to do so, at any point in time.
The following instruments are taught:
Piano (Mrs Brink, Mrs van Rooyen)
Violin (Mrs Hobson – private basis)
Cello (Mrs Hobson – private basis)
As extramural music activities, any learner may audition and join the choir and/or marimba band. The learners are also given opportunities to perform through the year, culminating in a formal music evening held at the end of the 3rd term, where parents and the community are able to attend and be entertained by the high standard of performance. Union High School places great value on Music and music activities and will continue to do so having seen of what benefit it is to those learners who participate.