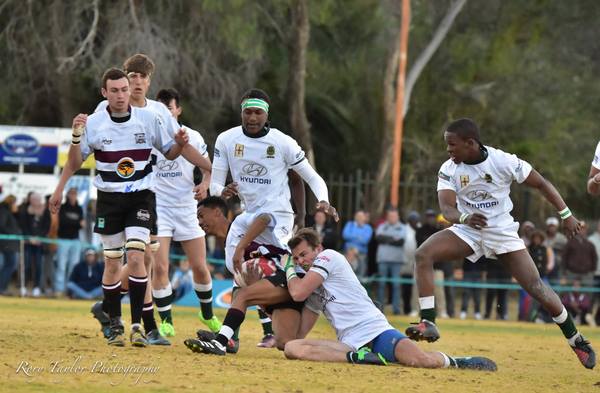 Union High School has made a significant contribution to rugby in the Eastern Cape. This is especially so as far as sportmanship and instilling the correct spirit of the game is concerned. We are proud of our Rugby traditions, and the boys who have graced our fields, setting the standard throughout the many years. We guard these traditions with much passion.
It's not so difficult to produce a good rugby player in, say a decade, but to produce good rugby players over a long period of time is a different matter. Yet Union High has done that. So said Danie Craven, long-time president of the South African Rugby Board. And Union High continues to do that, its rugby pedigree going back many decades.
The tradition of excellence continues in the 21st century, with individual players and teams notching up impressive performances. Each year a number of boys are selected for various representative school boy sides. These boys have then moved on to attend Rugby Academies at the various rugby unions.
Although much has changed in South Africa the success of a rugby season is still judged by the number of matches won or lost and we are proud to have produced teams who have not only an excellent season but also more than held their own against some of their traditional rivals such as Graeme College, Muir College, St Andrew's College, Cambridge High School, Kingswood College, Pearson High School as well as Hoër Volkskool.