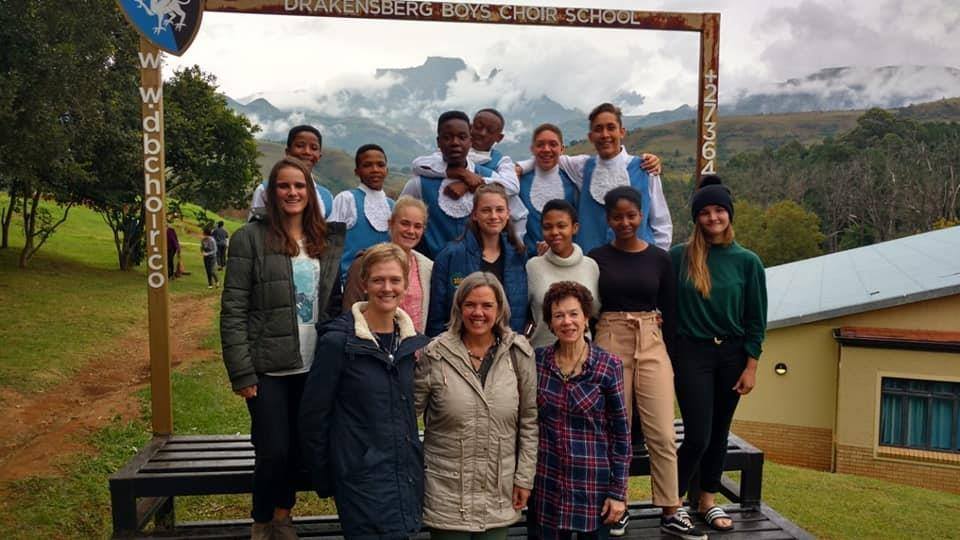 A small delegation from Union High School's music department headed to the mountains of KwaZulu-Natal on Easter weekend to attend the annual Music in the Mountains festival.Music in the Mountains, hosted by the Drakensberg Boys Choir School, is held over three days at the end of April each year and offers a quality craft market and performances by well-known South African artists and the Drakensberg Boys Choir School (DBCS).
This year, the main events were a performance by Loki Rothman, the Saturday Pop Gala performed by the Johannesburg Youth Orchestra and the Drakensberg Boys Choir as well as the Mozart Requiem by the Drakensberg Boys Choir, St David's Marist Inanda, Johannesburg Youth Orchestra, and the Drakensberg Boys Choir Old Boys.
The Union learners and staff enjoyed their adventure in the Drakensberg tremendously.
Apart from attending the spectacular shows, the excursion also saw the group explore the beautiful region surrounding the Drakensberg Boys Choir School.
On Friday, they drove to Monk's Cowl – one of the most unspoilt areas of the Ukhahlamba-Drakensberg Park.  From there, they hiked to Sterkspruit Falls where they were rewarded with beautiful views. Some brave souls even ventured a swim in the crystal clear, but ice cold, rock pools.
The excursion was enjoyed by all and the group, who arrived back in Graaff-Reinet on Monday evening, returned enriched after the varied three-day programme of jazz, pop, gospel and classical music that included Bach and Beethoven right through to African folk.