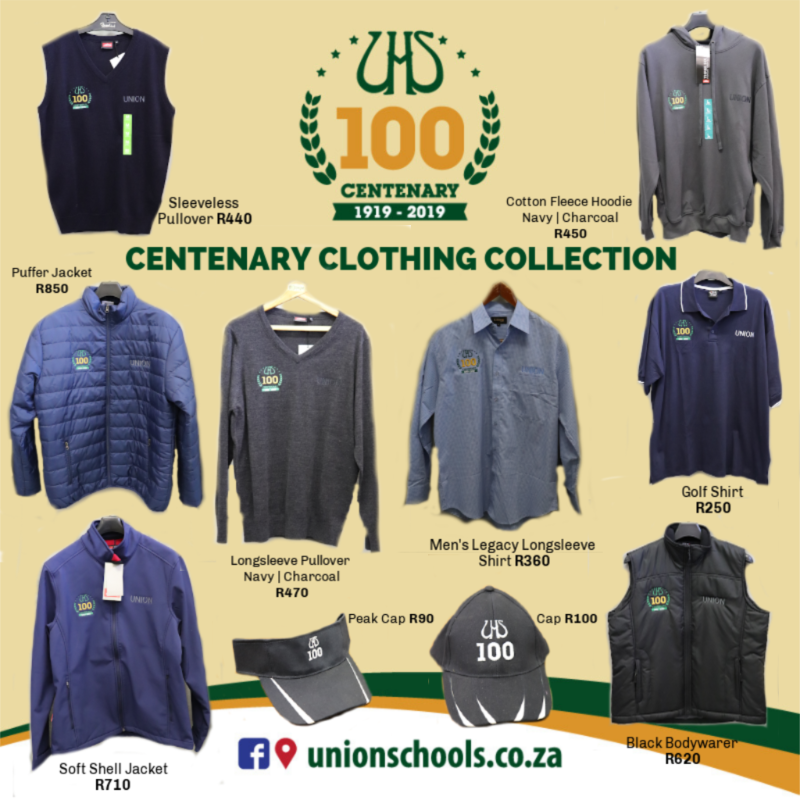 In celebration of Union High School's momentous Centenary year, the school has designed and created a special commemorative clothing range.
All the items can be viewed and bought at the UHS Clothing Shop.
If you have any queries or would like to place an order, please feel free to contact Mrs. Hestie Clegg on 082 825 1380, send an e-mail to clothing@unionschools.co.za or contact her via the school's switchboard on 049 891 0262.