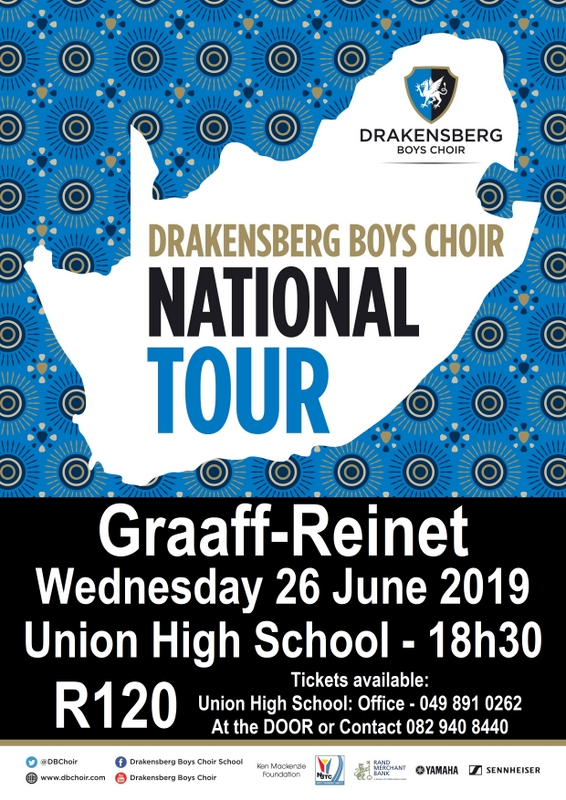 This June, Union High School will play host to the musical wonder that is the Drakensberg Boys Choir.
This esteemed choir, widely regarded as one of the best in the world, will dazzle a Graaff-Reinet audience with their angelic voices for one night only in the Union High School hall during their national tour
The choir has been captivating audiences for the past 50 years and will now be showcasing their abilities for the enjoyment of a local crowd with songs both old and new.
The choir embraces the versatility, stamina and raw talent of boys from across the country and abroad to create a choral spectacular, jam-packed with a variety of musical styles ranging from classical and contemporary choral gems to billboard pop hits, to authentic indigenous South African music.
The boys themselves are ecstatic to be visiting Graaff-Reinet and hope the show fully delivers on everyone's expectations.  Lovers of good quality choral music should not miss this performance which will surely wow all who attend.
Tickets for the show on Wednesday evening, 26 June at 18:30, will be available at R120 each from Wednesday, 29 May, at the Union High School office (049 891 262).