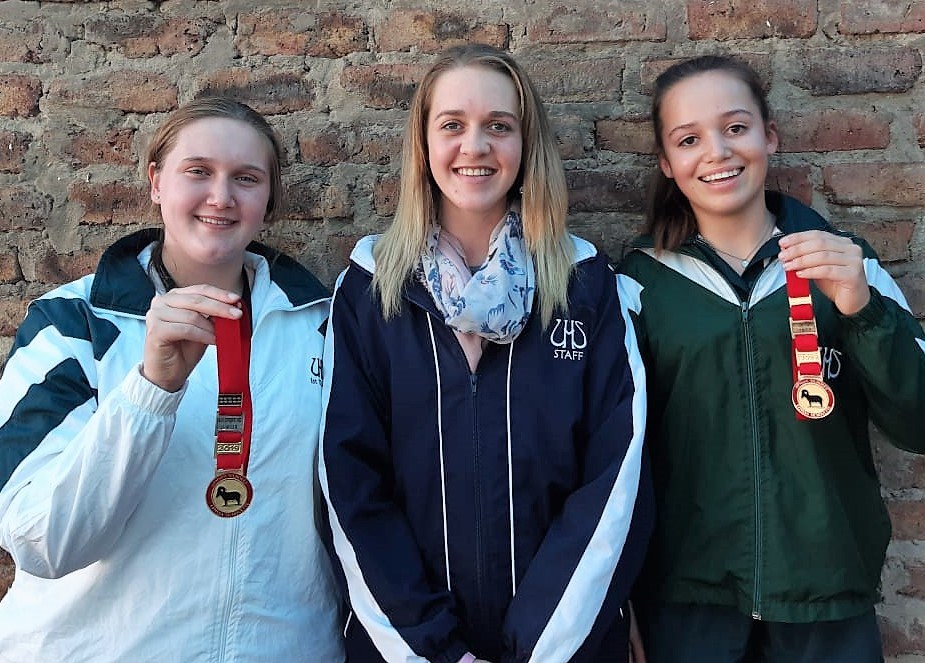 Two Union High School shottists travelled to Uitenhage on Saturday, 6 July, to participate in the 2019 Eastern Province Classic Championship at the Koedoeskloof shooting range outside Uitenhage.
They carded some impressive scores, despite a cold wind.
Michaela Price (right in photograph) received a bronze medal in the Air Rifle Open Sight u/21 category and managed a "five-in-a-row" while shooting at pig silhouettes.
Kelly-Page Scott (left in photograph) earned herself a well-deserved second place in the Air Sport Handgun category and managed a "ten-in-a-row" while also firing at pig silhouettes.
Coach Christelle van Eck (center) not only accompanied the learners to Uitenhage but participated in the competition as well, performing exceptionally well herself.