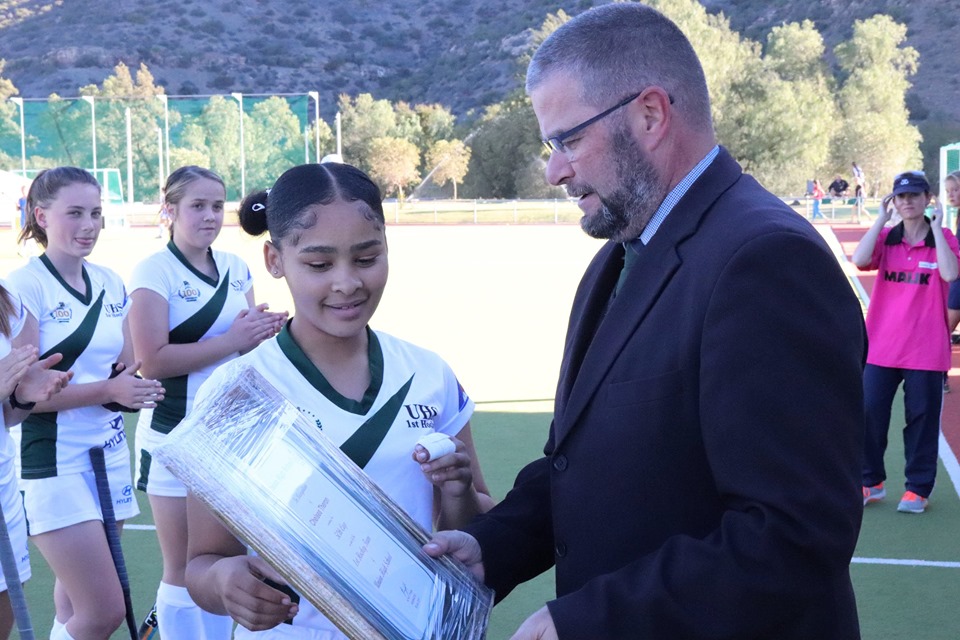 In an encounter against Pearson High School on Saturday, 20 July, Union High School's 1st hockey team centre-half, Chelsea Theron claimed her 50th cap for the school's 1st hockey team.
In a pre-match ceremony before today's fixture against Framesby, she received a small gift in recognition of this achievement, from Headmaster Mr. William Pringle and team captain Jenna McNaughton
This talented young hockey player has been representing the first team since she was in Grade 9.
Union thanks her for her hard work and dedication and congratulates her on this special achievement!