School elects proud new prefects
Union High School 2020 prefects were inducted during the Winter Awards Assembly held on Friday, 16 August.  The learners were extremely excited about being elected as prefects and they have promised to do their duty to the best of their abilities. The learners received a prefect tie and badge as well as a prefect pledge which they all signed.
The UHS prefects for 2019/20 are (in alphabetical order):
Brett Amsterdam, Somila Batala, Sakhe Booi (RCL representative), Jaden Brotherton, Matthew Hesselink, Katherine Imrie, William Kayster, Sara Kingwill, Bowen Langmead (RCL representative), Lauren Rose-Innes, Mack Rubidge, Jade Shires, Buchule Siloti (RCL representative), Laetitia Theron (RCL representative), Benito Vers and Deger Williams.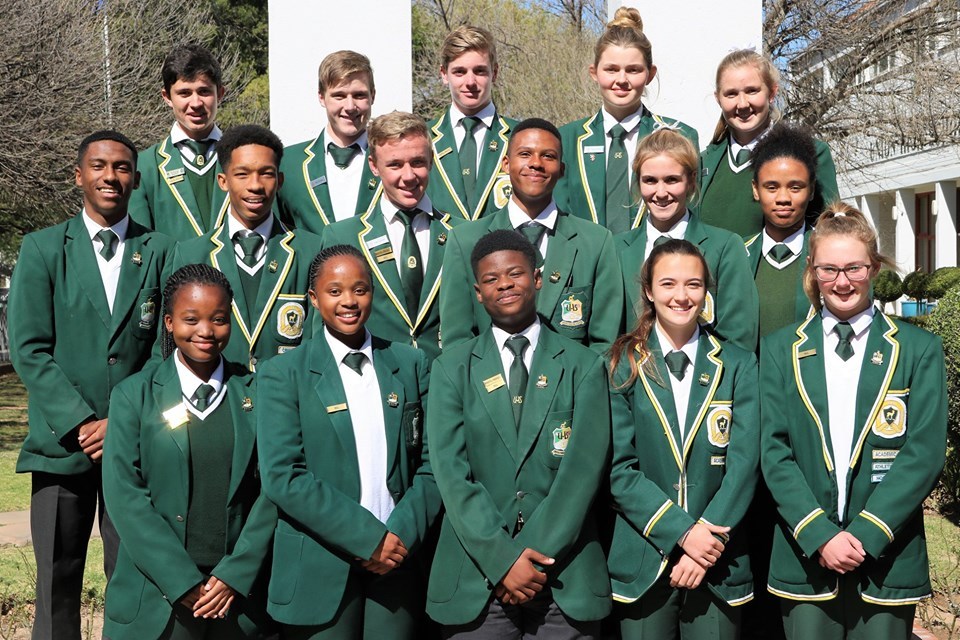 Representative Council of Learners (RCL) for 2019/20:
The RCL consists of learners from Grade 8, 9, 10 and 11 who have been selected by their peers to represent them.
The RCL is the voice of the school and serves as the link between the school's learners and the management of the school along with the governing body. The RCL also plays a big role in maintaining discipline at Union High School.
The following learners were elected to serve on the RCL:
Grade 8:  Brigette Oelofsen, Caitrin Spence, Xhamla Magubeni, Andrue (AJ) Victor,
Grade 9:  Asa Matross, Barbara McNaughton, Mohamed (Aashiq) Hartley, Ruzhe Hendricks,
Grade 10:  Catelyn Anthony, Hannah Watermeyer, Kyle-Luke du Preez, Rogan Odendaal
Grade 11:  Sakhe Booi, Laetitia Theron, Bowen Langmead and Buchule Siloti.
These young leaders have a busy year ahead and we welcome them into their new positions.