UHS 1st XV vs Andrew Rabie: 5 March 2022
On Saturday, 5 March, Union High School's 1st XV travelled to Somerset East to participate in the Gill College Sports Day.
After two years of Covid, fifteen boys finally played their very first match in the treasured white jersey.
After a slow start to their match against their Andrew Rabie counterparts, Union found their rhythm and produced waves and waves of attack, which they, unfortunatelty, couldn't convert.
Twenty minutes in, Andrew Rabie scored the first points of the match. This, however, fired the Union boys up and they responded almost immediately with a try through JJ Liebenberg, leaving the halftime score to stand at 5-5.
The Union team enjoyed a much better start to the second half.
They were relentless on attack and resolute in defence. After a brilliant passage of play where captain Sisipho Arnols broke the line, a ruck was set up just outside the 22 of Andrew Rabie. Alutho Cekiso produced a moment of magic, dancing around the defenders, which resulted in a try being scored by Xhamla Magubeni.
Union ran in another two tries through Siya Badiwe and JJ Liebenberg.
Well done to the 1st XV on winning the match 20 – 5.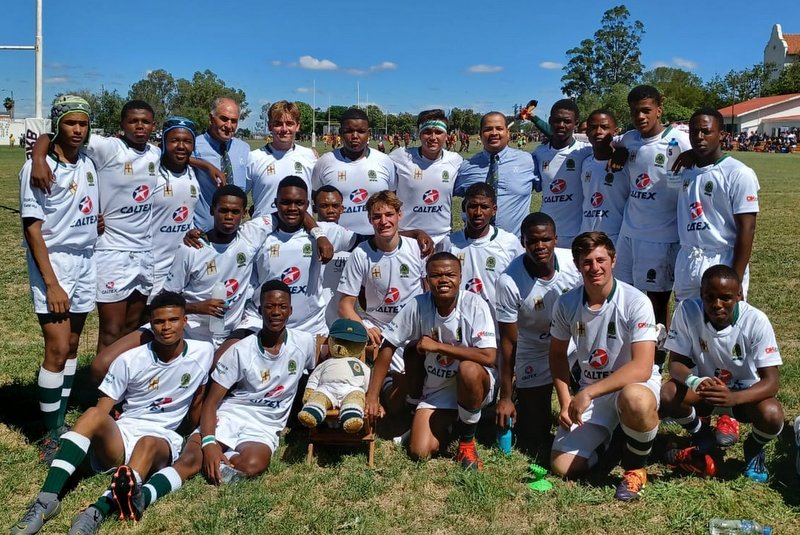 Union's u/16A team also participated in the Gill College Sports Day, winning their match against Cradock 8 – 7. Well done, boys!