On Friday, 18 March, Union High School's 1st XV and u/13A rugby teams travelled to Kirkwood to participate in the Kirkwood Sports Day, taking the field against Hoërskool Cillië, Susannah Fourie and Frans Conradie, respectively, on Saturday.
We stayed at African Imprint, where the teams were well hosted. The Friday was filled with fun activities, starting with a team building session where the groups had to complete an obstacle course which challenged them mentally and physically.
This was followed up with a swim in the dam and an evening of team building activities, which included war cries, dance offs, team discussions and a cheering session.
This was a unique outing, as the u/13As and 1st XV don't often get the opportunity to travel together, which made the team building sessions all the more special as the seniors and juniors could learn from one another.
The 1st XV dominated the match from the onset, but poor mistakes at crucial times kept Union's opponents in the match. Siya Badiwe scored the first try through a well-worked move assisted by JJ Liebenberg.
In hot and humid weather, Union looked lethargic at times and struggled to put phases together as the match progressed. Cillië responded with a penalty kick. Union led 5-3 at half time. Cillië scored the first try of the second half, taking a 8 – 5 lead.
This spurred the team on to up their game and they responded with a converted try by JJ Liebenberg. Sustained pressure led to another converted try by Xhamla Magubeni. Sisipho Arnols kicked two conversions. Special mention must be made of Kwande Mhlabeni who put in two try-saving tackles, that kept Cillië at bay. Union won the match 19-8.
𝗪𝗘𝗟𝗟 𝗗𝗢𝗡𝗘 𝗧𝗢 𝗢𝗨𝗥 𝟭𝘀𝘁 𝗫𝗩 who won their encounter against Hoërskool Cillié 19 – 8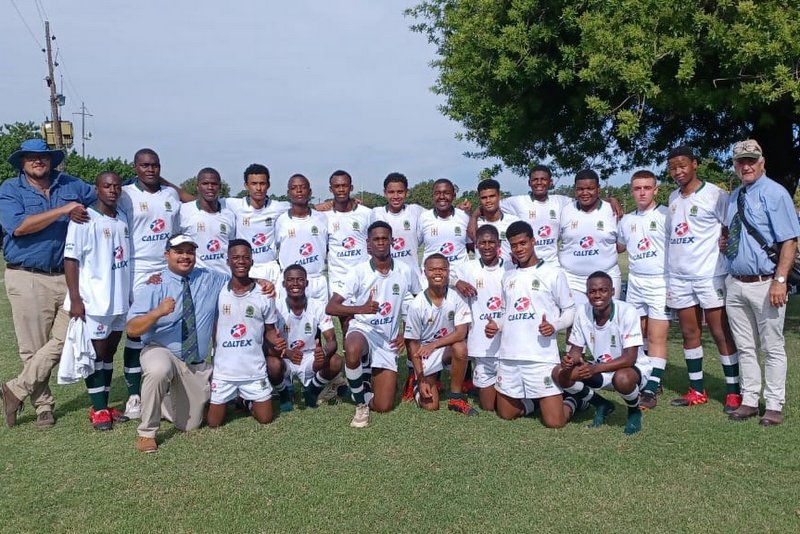 𝗖𝗢𝗡𝗚𝗥𝗔𝗧𝗨𝗟𝗔𝗧𝗜𝗢𝗡𝗦 to our u/13A rugby team who beat their Frans Conradie Primary School counterparts 19 – 15 today, Saturday, 19 March.