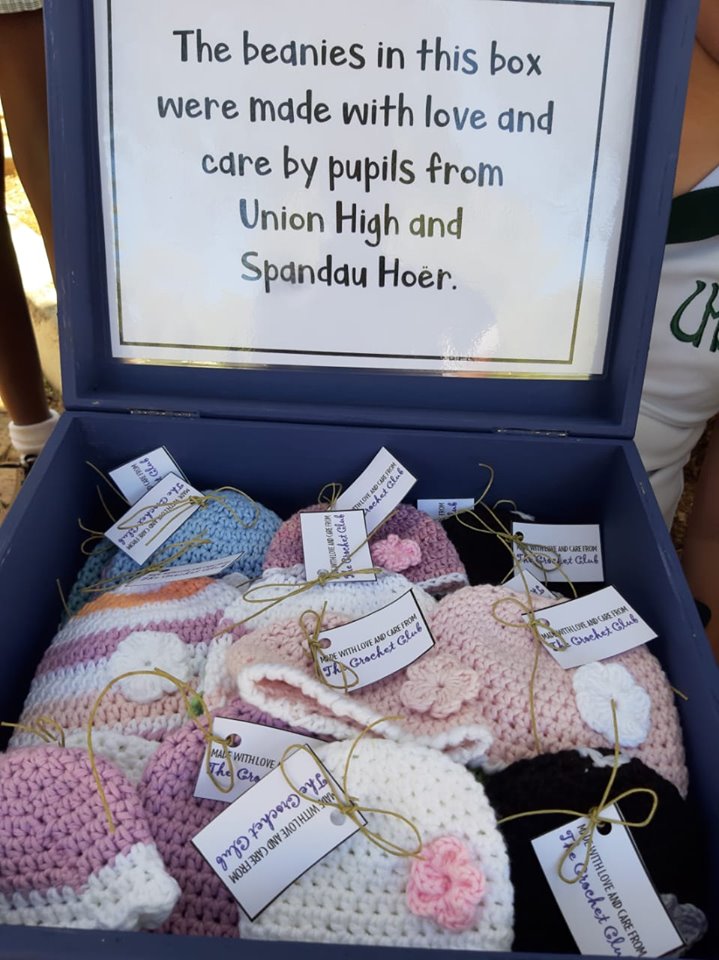 The members of Union's Crochet Club delivered their last batch of beanies to the Midlands Hospital in Graaff-Reinet on Tuesday afternoon, 15 October.
The beanies were crocheted with a lot of love for the premature babies at the hospital to ensure that they have the best possible chance of leading healthy, happy lives.
During their visit, the group was given a quick tour of the hospital's maternity ward as well as the section where premature babies stay with their mothers.
"We were very pleased to see that some of the babies were wearing the beanies that we had donated during our last visit," said Mrs Hanli Rose-Innes.
To date, the club has donated a total of 101 beanies.
"These learners have done a wonderful thing in giving up their time to help strangers," enthused Mrs Rose-Innes. "If you want to be a part of our little group next year as a crochet coach or as a pupil, please contact the school at 049 891 0262. We are grateful to everyone who assisted with this project – especially the Prescient Foundation who sponsored all the wool and crochet hooks," concluded Mrs Rose Innes.
Read more about this initiative here: https://www.unionschools.co.za/2019/08/22/the-crochet-club/