Union's u/16A hockey team was recently gifted with Nedstar easy-to-carry hockey bags that boast storage space for clothing, boots, shin guards, water bottles, accessories as well as extra sticks – the perfect home for all their hockey equipment!
Union High School is incredibly grateful to NedstarHockey for their generous donation.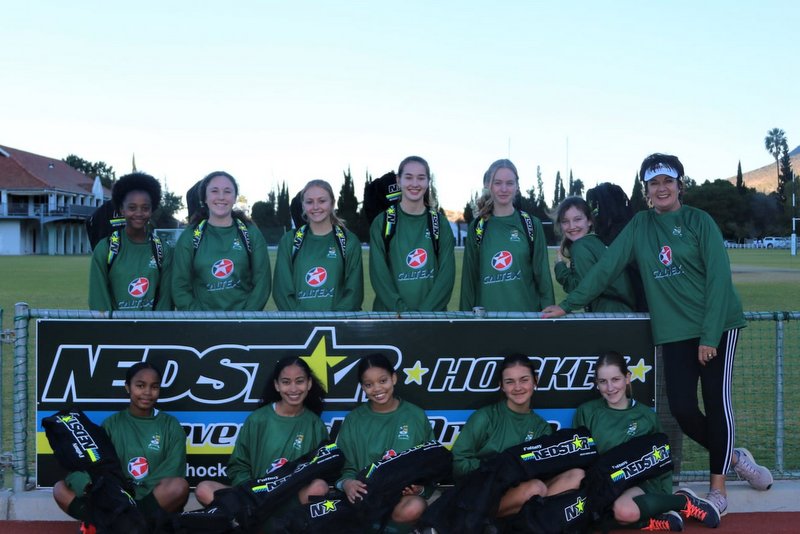 Seen here is Union's 2021 u/16A hockey team with their coach Mrs Ina Botha and their new Nedstar bags in front of Nedstar's advertising board at the Union High School AstroTurf.