The educators at the Union Schools hit the ground running this term!
Not only did they welcome and settle their learners for the new term, but they also attended a 𝗽𝗿𝗮𝗰𝘁𝗶𝗰𝗮𝗹 and 𝗶𝗻𝘁𝗲𝗿𝗮𝗰𝘁𝗶𝘃𝗲 Keller Education session hosted by Gavin Keller, executive director of
Keller Education
on Monday afternoon.
Union Pre-School, Graaff-Reinet
's staff attended a session on '𝘔𝘢𝘬𝘪𝘯𝘨 𝘚𝘦𝘯𝘴𝘦 𝘰𝘧 𝘰𝘶𝘳 𝘚𝘦𝘯𝘴𝘦𝘴' – understanding and embedding the sensory motor programme.
Union Preparatory School, Graaff-Reinet
's session focussed on '𝘓𝘦𝘢𝘳𝘯𝘪𝘯𝘨 𝘵𝘰 𝘙𝘦𝘢𝘥 𝘷𝘴 𝘙𝘦𝘢𝘥𝘪𝘯𝘨 𝘵𝘰 𝘓𝘦𝘢𝘳𝘯'. The first 48 months of formal schooling will determine the future experience. Let's understand how classroom management can change it all!
Union High School, Graaff-Reinet
's session was entitled '𝘚𝘦𝘤𝘳𝘦𝘵𝘴 𝘰𝘧 𝘵𝘩𝘦 𝘛𝘸𝘦𝘦𝘯𝘢𝘨𝘦 𝘢𝘯𝘥 𝘛𝘦𝘦𝘯𝘢𝘨𝘦 𝘉𝘳𝘢𝘪𝘯' – are we preparing our learners for the dramatic changes they will experience during this season of their lives?
Union extends its 𝗚𝗥𝗔𝗧𝗘𝗙𝗨𝗟 𝗧𝗛𝗔𝗡𝗞𝗦 to all the educators who so willingly gave of their time to attend these sessions, as well as to Gavin Keller, for making the trip down from Cape Town to 𝗶𝗻𝘀𝗽𝗶𝗿𝗲 and 𝗲𝗺𝗽𝗼𝘄𝗲𝗿 our teachers to benefit our learners!
These sessions are part of the Union Schools' ongoing 𝙥𝙖𝙧𝙩𝙣𝙚𝙧𝙨𝙝𝙞𝙥 𝙬𝙞𝙩𝙝 𝙆𝙚𝙡𝙡𝙚𝙧 𝙀𝙙𝙪𝙘𝙖𝙩𝙞𝙤𝙣, initiated in January 2021.
The professional development offered by Keller Education keeps our teachers up-to-date on new research on how children learn, emerging technology tools for the classroom and more.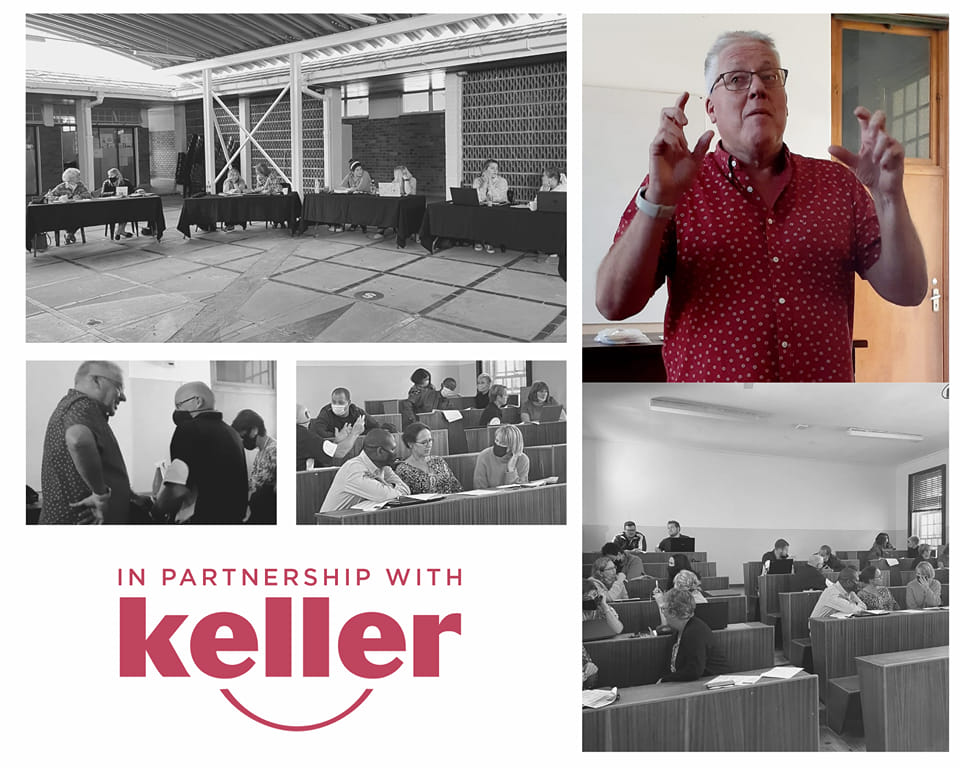 𝘞𝘦 𝘧𝘦𝘦𝘭 𝘪𝘯𝘤𝘳𝘦𝘥𝘪𝘣𝘭𝘺 𝘧𝘰𝘳𝘵𝘶𝘯𝘢𝘵𝘦 𝘵𝘰 𝘣𝘦 𝘢𝘣𝘭𝘦 𝘵𝘰 𝘱𝘳𝘰𝘷𝘪𝘥𝘦 𝘰𝘶𝘳 𝘵𝘦𝘢𝘤𝘩𝘦𝘳𝘴 𝘸𝘪𝘵𝘩 𝘵𝘩𝘪𝘴 𝘵𝘳𝘢𝘪𝘯𝘪𝘯𝘨 𝘢𝘯𝘥 𝘭𝘰𝘰𝘬 𝘧𝘰𝘳𝘸𝘢𝘳𝘥 𝘵𝘰 𝘧𝘶𝘵𝘶𝘳𝘦 𝘴𝘦𝘴𝘴𝘪𝘰𝘯𝘴 𝘸𝘪𝘵𝘩 𝘒𝘦𝘭𝘭𝘦𝘳 𝘌𝘥𝘶𝘤𝘢𝘵𝘪𝘰𝘯!