Raw determination lights in the eyes of players, tension radiates as the shot at the goal just misses and the crowds roar with untamed excitement as the final try secures the win.
Emotion stings the air and everyone is simply alive with spirit.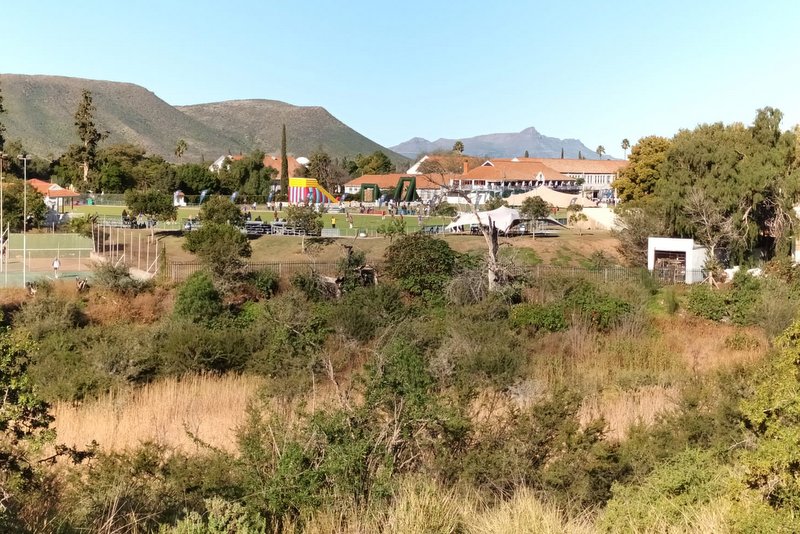 This past weekend's Anne Beagley Junior Rugby and Hockey Festival, which is now in its 21st year, can definitely go down as one of, if not the most memorable of the festivals to have been hosted by Union High School in Graaff-Reinet.
Sponsored by Caltex Eastern Cape and Botha's Garage, the festival saw 30 teams from as far as East London, Port Elizabeth and Knysna, compete on both the rugby and hockey fields.
In spite of load shedding, cold temperatures and water logged fields, parents, coaches, guest schools and their supporters, were treated to displays of talent, skill and sportsmanship by many young sport stars of the future and an atmosphere of healthy competition and friendly rivalry prevailed for the 3-day duration of the fun-filled festival.
Mrs Anne Beagley's vision 17 years ago was to create an opportunity for brother and sister schools from cities, to come and experience a weekend of Karoo hospitality and friendship. This has certainly was attained.
On the rugby field, Union's u/13A side managed two wins and a loss.
On Saturday, Union started well, beating Westering Primary School 60 – 0. Sunday saw Union beat George Randell Primary School 17 – 14 in a tightly contested match. On Monday, Union suffered their first loss of the festival, scoring 12 points to the Grey Bulldogs 31.
On the hockey side on Saturday, Union's 1st Juniors enjoyed great success, scoring a total of 35 goal during their seven games and only conceding one! Union beat Gonubie Primary School 10 – 0, Westering Primary 2 – 0, George Randell Primary 9 – 0, Stirling Primary 4 – 0, Riebeek College 5 – 0, and Victoria Primary 5 – 0. Monday morning saw Union lose their only match of the festival, going down against Lorraine Primary 1 – 0.
Union also entered an invitation team in both the rugby and the hockey. Although both teams found it tough going against their respective u/13A competition, they gained valuable experience which will stand them in good stead going forward.
Volkskool's hockey and rugby also delivered a good showing at the festival with Volkskool's hockey team ending the festival undefeated, having beaten Lorraine Primary 2 – 0, the Union Invitation team 11 – 0, Charlo Primary 1 – 0, Stirling Primary 4 – 1 and Sunridge Primary 3 – 1.
Volkskool's rugby team played against the Grey Bulldogs, Queen's College and Stirling Primary, losing their respective encounters 0 – 28, 0 – 31 and 10 – 17.
All the games in both codes were played in great spirit, and the players gave their all.
Union extends its grateful thanks to all those who attended the festival and contributed to the success of this year's event.