𝗖𝗢𝗡𝗚𝗥𝗔𝗧𝗨𝗟𝗔𝗧𝗜𝗢𝗡𝗦 to junior music students, 𝗛𝗲𝗹𝗲𝗻 𝘃𝗮𝗻 𝗱𝗲𝗻 𝗛𝗲𝗲𝘃𝗲𝗿 (Grade 5), 𝗔𝗶𝗺𝗲𝗲 𝗦𝗵𝗼𝗿𝘁 (Grade 7) and 𝗔𝗹𝗶𝘀𝗼𝗻 𝗝𝗮𝗰𝗼𝗯𝘀 (Grade 5) who successfully passed their recent Rockschool Graded Music Exams with aplomb!
Helen passed her Debut Contemporary Exam with Distinction (96%), Allison also passed her Debut Classical Exam with Distinction (90%) and Aimee passed her Grade 1 Contemporary Exam with Merit (85%).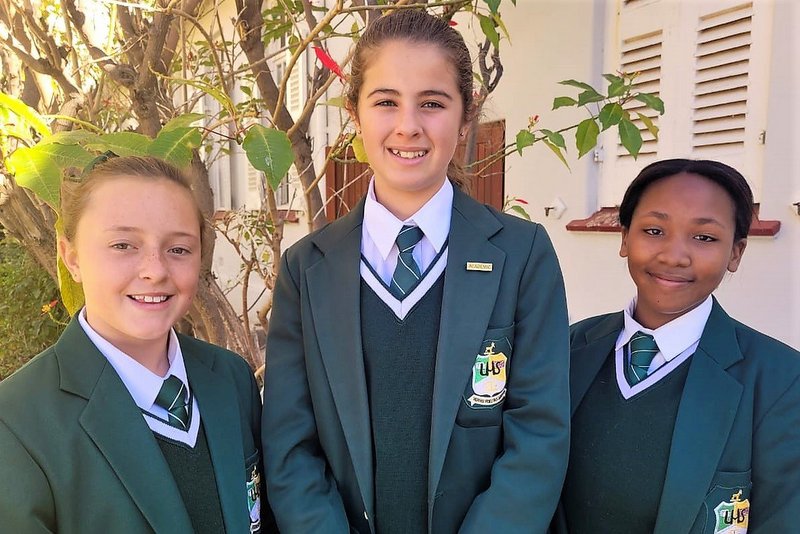 𝘞𝘦𝘭𝘭 𝘥𝘰𝘯𝘦 𝘢𝘯𝘥 𝘤𝘰𝘯𝘨𝘳𝘢𝘵𝘶𝘭𝘢𝘵𝘪𝘰𝘯𝘴 𝘨𝘪𝘳𝘭𝘴! 𝘛𝘩𝘦 𝘮𝘢𝘯𝘺 𝘮𝘰𝘯𝘵𝘩𝘴 𝘰𝘧 𝘥𝘦𝘥𝘪𝘤𝘢𝘵𝘦𝘥 𝘢𝘯𝘥 𝘤𝘰𝘯𝘴𝘪𝘴𝘵𝘦𝘯𝘵 𝘱𝘳𝘢𝘤𝘵𝘪𝘴𝘪𝘯𝘨 𝘩𝘢𝘷𝘦 𝘱𝘢𝘪𝘥 𝘰𝘧𝘧! 𝘞𝘦 𝘢𝘳𝘦 𝘷𝘦𝘳𝘺 𝘱𝘳𝘰𝘶𝘥 𝘰𝘧 𝘺𝘰𝘶 𝘢𝘯𝘥 𝘭𝘰𝘰𝘬 𝘧𝘰𝘳𝘸𝘢𝘳𝘥 𝘵𝘰 𝘩𝘦𝘢𝘳𝘪𝘯𝘨 𝘺𝘰𝘶 𝘱𝘭𝘢𝘺 𝘢𝘵 𝘜𝘯𝘪𝘰𝘯 𝘏𝘪𝘨𝘩 𝘚𝘤𝘩𝘰𝘰𝘭'𝘴 2022 𝘔𝘶𝘴𝘪𝘤 𝘌𝘷𝘦𝘯𝘪𝘯𝘨, 𝘸𝘩𝘪𝘤𝘩 𝘪𝘴 𝘣𝘦𝘪𝘯𝘨 𝘩𝘦𝘭𝘥 𝘵𝘰𝘮𝘰𝘳𝘳𝘰𝘸, 𝘛𝘩𝘶𝘳𝘴𝘥𝘢𝘺, 18 𝘈𝘶𝘨𝘶𝘴𝘵, 𝘢𝘵 18:00 𝘢𝘵 𝘍𝘳𝘦𝘦𝘥𝘰𝘮 𝘊𝘩𝘶𝘳𝘤𝘩 𝘪𝘯 𝘎𝘳𝘢𝘢𝘧𝘧-𝘙𝘦𝘪𝘯𝘦𝘵. 𝘈𝘭𝘭 𝘢𝘳𝘦 𝘸𝘦𝘭𝘤𝘰𝘮𝘦 𝘵𝘰 𝘢𝘵𝘵𝘦𝘯𝘥. 𝘌𝘯𝘵𝘳𝘺 𝘪𝘴 𝘧𝘳𝘦𝘦 𝘰𝘧 𝘤𝘩𝘢𝘳𝘨𝘦.