On Tuesday afternoon, 30 August,
Union High School, Graaff-Reinet
hosted
Karel Theron
's Top 6 u/13 boys and girls for an afternoon of 𝗧𝗘𝗡𝗡𝗜𝗦.
Well done to the Union girls, who won their encounter 6 – 3, as well as the boys, who beat their counterparts by 9 matches to 0. They certainly extended themselves and played excellent tennis.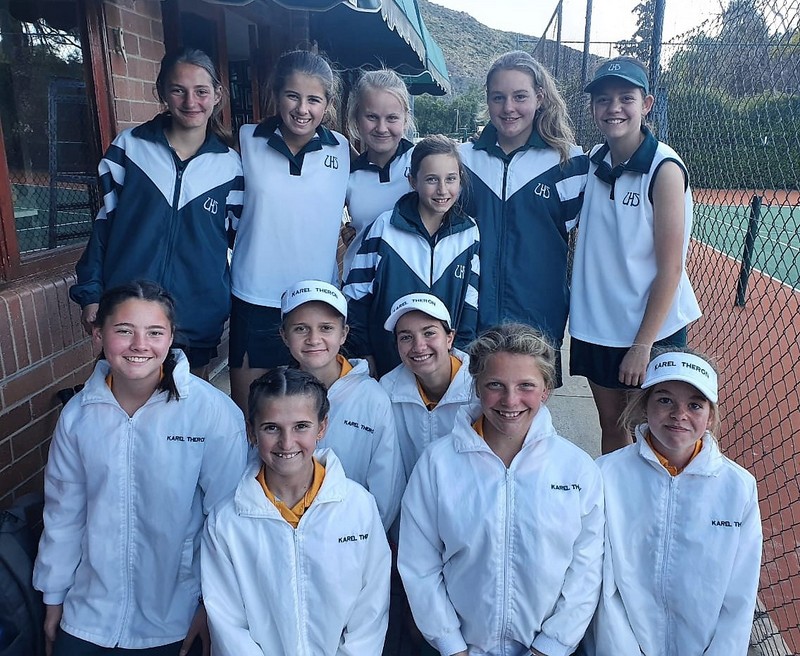 𝘜𝘯𝘪𝘰𝘯 𝘦𝘹𝘵𝘦𝘯𝘥𝘴 𝘪𝘵𝘴 𝘨𝘳𝘢𝘵𝘦𝘧𝘶𝘭 𝘵𝘩𝘢𝘯𝘬𝘴 𝘵𝘰 𝘒𝘢𝘳𝘦𝘭 𝘛𝘩𝘦𝘳𝘰𝘯 𝘧𝘰𝘳 𝘵𝘩𝘦𝘪𝘳 𝘷𝘪𝘴𝘪𝘵 𝘢𝘯𝘥 𝘵𝘰 𝘢𝘭𝘭 𝘵𝘩𝘦 𝘱𝘢𝘳𝘦𝘯𝘵𝘴 𝘢𝘯𝘥 𝘴𝘵𝘢𝘧𝘧 𝘸𝘩𝘰 𝘴𝘶𝘱𝘱𝘰𝘳𝘵𝘦𝘥 𝘵𝘩𝘦 𝘱𝘭𝘢𝘺𝘦𝘳𝘴.
The matches were all played in fine spirit.