Ask any rugby fan the most exhilarating way to play and watch the game, they're likely to answer: Sevens rugby.
As the curtain starts to close on the official schools rugby programme for the season, a unique blend of 20 schools brought their u/17 rugby talent together at Framesby High School in Port Elizabeth on Friday and Saturday, 23 and 24 August, for the school's second annual Langerry u/17 Sevens Rugby Tournament.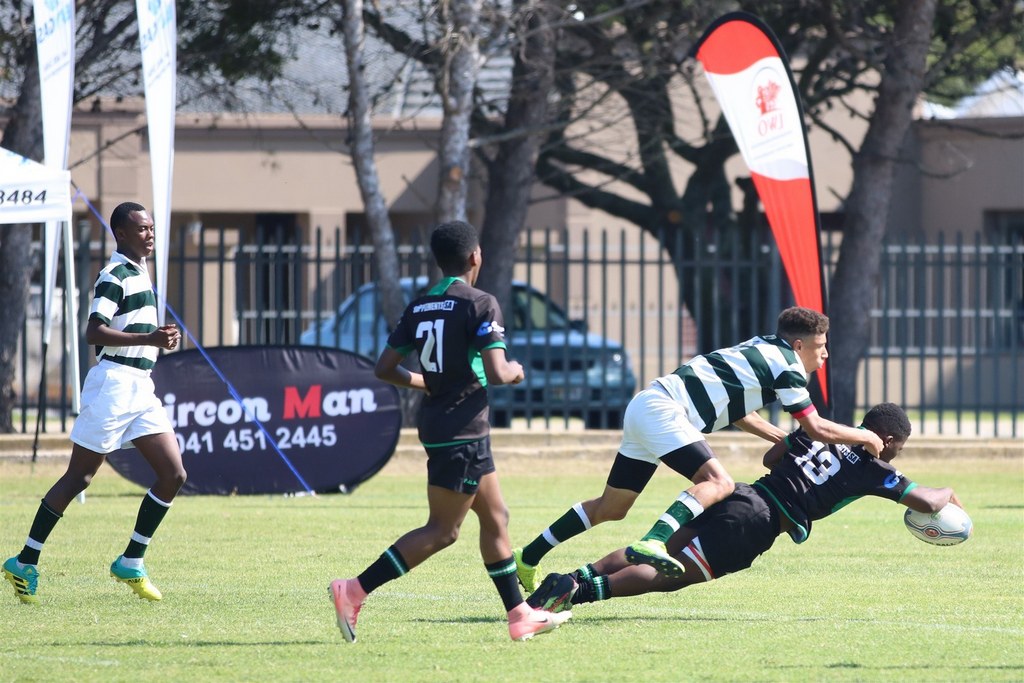 Among those were twelve Union players, coached by Mr. Hanno Sparrius and Mr. Christopher Felix, who set off early Friday morning to participate in this tournament.
Over the course of the tournament, Union came up against some tough opposition, but the boys gave it their all and managed two out of six victories, most notably coming from behind to beat John Walton 21 – 19 in an entertaining fixture.
In other results, Union won against Otto du Plessis 21 – 10, lost against Framesby 50 – 0, won against John Walton 21 – 19, lost against Pearson 43 – 7 and lost against Volkskool 35 – 24 (in the Bowl quarter final).
This was an enjoyable tournament, with many positives taken and lessons learnt about this wonderful game.
Union commends the team on their great sportsmanship and being fine ambassadors for the school.