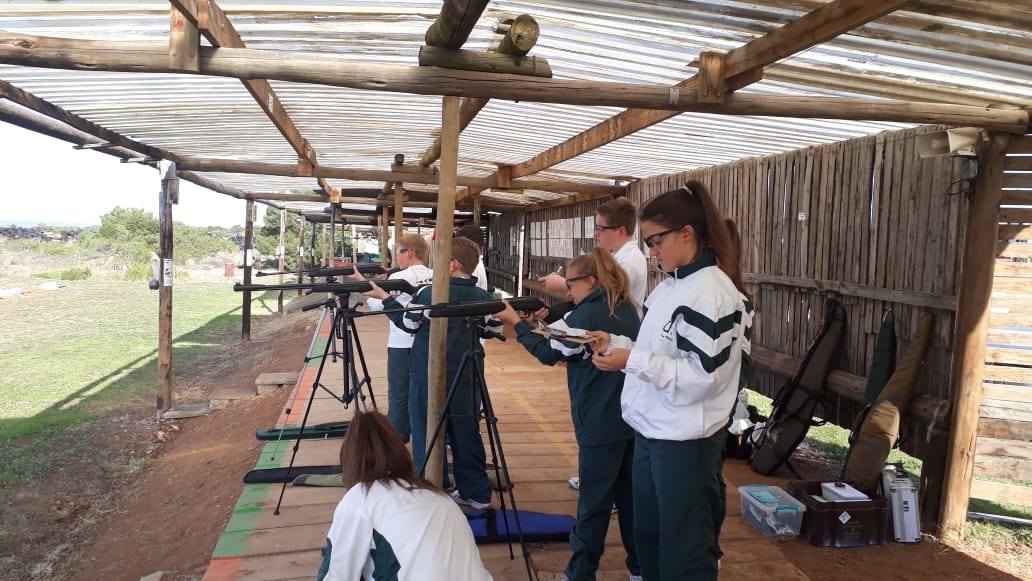 On Friday, 26 July, 11 Union High School learners made history when they competed – for the very first time – alongside Marlow Agricultural High School and Hoër Volkskool in an inter-school shooting competition.
The competition was held at the Koedoeskloof Outdoor Shooting Range in Uitenhage and was a great success for the Union learners.  Although the wind was howling, the learners still managed to record great results.
In the Air Rifle Open Sight competition, Tammy James claimed a second place with a score of 13/20.  Michaela Price came in third with a score of 11/20.  Jordan Hall and Schea Johnson also recorded good results.
In the Air Sport Pistol category, Kelly-Page Scott came second among the girls and Angus McGlaggen first among the boys.
"I am so very proud of these learners, not only for their excellent performance in challenging conditions but for flying the Union flag so high during this momentous event," said coach Christelle van Eck.