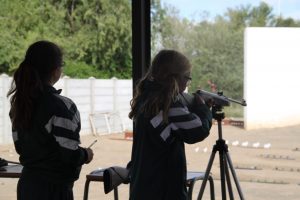 On Wednesday afternoon, 17 April, Union High School hosted its very first competitive shooting league event.
Twelve UHS competitors took part in this sporting contest against the top shooters from Hoër Volkskool and Marlow Agricultural High School.
The event – which was held at the HVS shooting range – was a great success and saw the Union shooters achieve some very good results.