Congratulations to cricketers, 𝗔𝗹𝗲𝘅 𝗛𝘂𝗻𝘁𝗲𝗿 and 𝗟𝗲𝗮𝗻𝗱𝗲𝗿 𝗞𝗿𝗮𝗮𝗶, on being selected to represent the Eastern Province at the Inter-Regional Tournament, being held from 2 to 7 December in Johannesburg.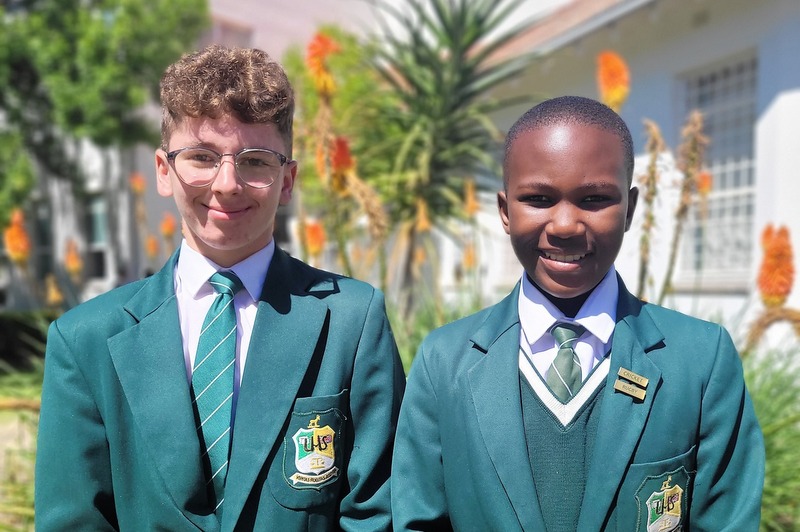 𝗔𝗹𝗲𝘅 (left) has been included in the u/13B side and 𝗟𝗲𝗮𝗻𝗱𝗲𝗿 (right) in the u/13A side.
𝘞𝘦 𝘸𝘪𝘴𝘩 𝘵𝘩𝘦𝘮 𝘵𝘩𝘦 𝘣𝘦𝘴𝘵 𝘰𝘧 𝘭𝘶𝘤𝘬 𝘧𝘰𝘳 𝘵𝘩𝘪𝘴 𝘵𝘰𝘶𝘳𝘯𝘢𝘮𝘦𝘯𝘵 𝘢𝘯𝘥 𝘵𝘩𝘦 𝘱𝘳𝘦𝘱𝘢𝘳𝘢𝘵𝘪𝘰𝘯 𝘭𝘦𝘢𝘥𝘪𝘯𝘨 𝘶𝘱 𝘵𝘰 𝘪𝘵.