RUGBY 1ST XV CAPTAIN
Ryan Jenneke will serve Union High School, Graaff-Reinet's 1st XV as their captain for the 2023 season. He will be assisted by vice-captain Chuma Sobantu.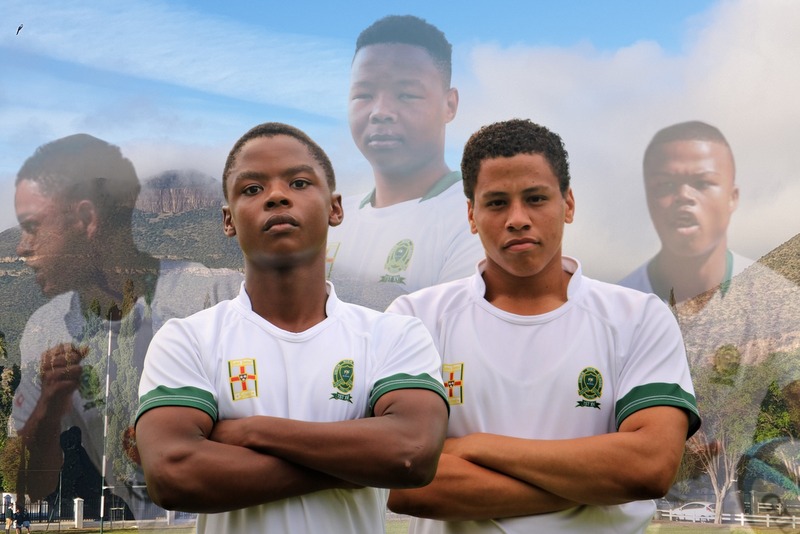 𝘊𝘰𝘯𝘨𝘳𝘢𝘵𝘶𝘭𝘢𝘵𝘪𝘰𝘯𝘴 𝘨𝘦𝘯𝘵𝘴, 𝘸𝘦 𝘢𝘳𝘦 𝘢𝘭𝘭 𝘭𝘰𝘰𝘬𝘪𝘯𝘨 𝘧𝘰𝘳𝘸𝘢𝘳𝘥 𝘵𝘰 𝘵𝘩𝘦 𝘯𝘦𝘸 𝘴𝘦𝘢𝘴𝘰𝘯 𝘶𝘯𝘥𝘦𝘳 𝘺𝘰𝘶𝘳 𝘭𝘦𝘢𝘥𝘦𝘳𝘴𝘩𝘪𝘱 𝘢𝘯𝘥 𝘵𝘳𝘶𝘴𝘵 𝘵𝘩𝘢𝘵 𝘺𝘰𝘶 𝘸𝘪𝘭𝘭 𝘮𝘢𝘬𝘦 𝘺𝘰𝘶𝘳 𝘱𝘳𝘦𝘥𝘦𝘤𝘦𝘴𝘴𝘰𝘳𝘴 𝘱𝘳𝘰𝘶𝘥.
HOCKEY 1ST XI CAPTAIN
Brigette's passion for hockey, hours of practice and strong leadership skills have resulted in her appointment as captain of Union's 1st XI for 2023.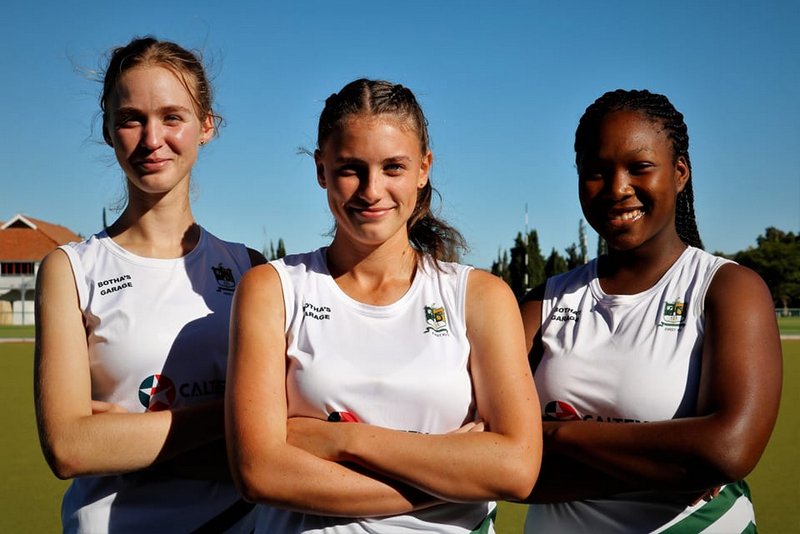 𝘚𝘩𝘦 𝘪𝘴 𝘢𝘴𝘴𝘪𝘴𝘵𝘦𝘥 𝘣𝘺 𝘷𝘪𝘤𝘦-𝘤𝘢𝘱𝘵𝘢𝘪𝘯𝘴 𝘔𝘶𝘴𝘢 𝘡𝘸𝘦𝘯𝘪 𝘢𝘯𝘥 𝘈𝘯𝘯𝘢 𝘗𝘳𝘪𝘯𝘨𝘭𝘦.
These three girls embody the 3 C's when leading their team: 𝗖𝗔𝗥𝗜𝗡𝗚, 𝗖𝗢𝗨𝗥𝗔𝗚𝗘𝗢𝗨𝗦 and 𝗖𝗢𝗡𝗦𝗜𝗦𝗧𝗘𝗡𝗧 and we couldn't be more proud of them!